Luther College invites public to recognize Climate Justice Week through events on and off campus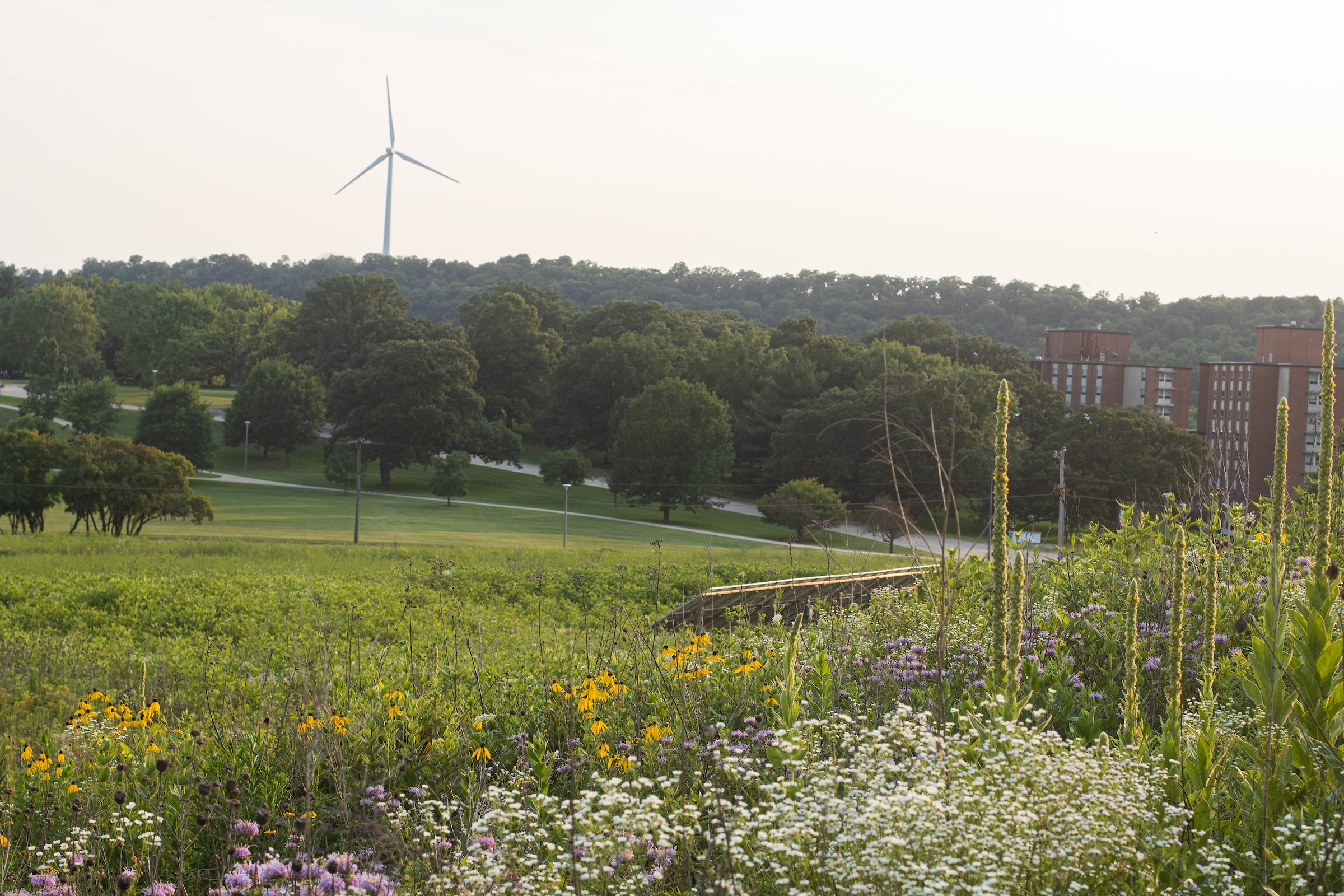 Luther College is hosting and co-hosting a series of events during Climate Justice Week, April 17–22, 2023. 
"Climate Justice Week is an exciting time at Luther because there are opportunities to learn more about sustainability issues and get involved in various ways," said Jon Jensen, director of the Center for Sustainable Communities. "From speakers like Sarah Jaquette Ray to a community Earth Day Festival, it's a week of activities to inform, inspire and celebrate the many facets of sustainability at Luther and in greater Winneshiek County."
The following events are free and open to the public.
On Tuesday, April 18, at 5:30 p.m. Sarah Jaquette Ray will present "Climate Justice and the Politics of Emotions" in Valders Hall of Science, room 206. Ray is chair of the Environmental Studies Department at Cal Poly Humboldt in Arcata, California. Additionally, she is the author of "The Ecological Other: Environmental Exclusion in American Culture" and "A Field Guide to Climate Anxiety: How to Keep Your Cool on a Warming Planet." Ray's writing on emotions and climate justice activism has been published in the LA Times, Scientific American, and The Cairo Review of Global Affairs to name a few. She is certified as a mindfulness teacher and delivers workshops for professionals on centering emotions in climate advocacy. Sponsored by the Center for Ethics and Public Engagement (CEPE) and the Center for Sustainable Communities, Ray will discuss the relationship between climate change, justice and the role of emotions in bringing about political change.
"Folks who attend Sarah's talk will definitely feel seen by her when it comes to how climate change shapes them and they'll leave with exciting paths to coping and being physically and politically active," said Andy Hageman, director of the CEPE. 
On Thursday, April 20, at 7:30 p.m. Luther College and Impact Coffee are partnering to offer a climate justice and earth themed Trivia at Impact. 
On Saturday, April 22, from 9 a.m. to noon, the Luther College Center for Sustainable Communities is partnering with Winneshiek County Conservation and other community organizations to put on an Earth Day Festival in the Community Building at the Winneshiek County Fairgrounds. All are welcome to take part in earth-friendly activities and experience educational exhibits. From seed planting to electrical vehicle displays and solar presentations, there is something for everyone. Other organizations partnering on this event include Iowa State University Extension, Winneshiek Energy District, Oneota Community Co-op and ArtHaus. For more information visit winneshiekwild.com/events/earth-day-festival-2023.
In addition, a special Earth Week Art Gallery exhibit will be on display in Luther's Center for the Arts from April 20 to 27.

About Luther College
At Luther College in beautiful Decorah, Iowa, students explore big questions and take action to benefit people, communities and society. Our academic programs, experiential approach to learning and welcoming community inspire students to learn actively, live purposefully and lead courageously for a lifetime of impact. Learn more at luther.edu.