Luther College hosts Women's History Month Lecture by Brenda J. Child
In recognition of Women's History Month, Luther College will host the Sihler Lecture "Jingle Dress: Ojibwe People & Pandemics," by Brenda J. Child at 7 p.m. Tuesday, March 15, in the Center for Faith and Life Recital Hall.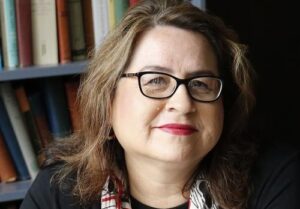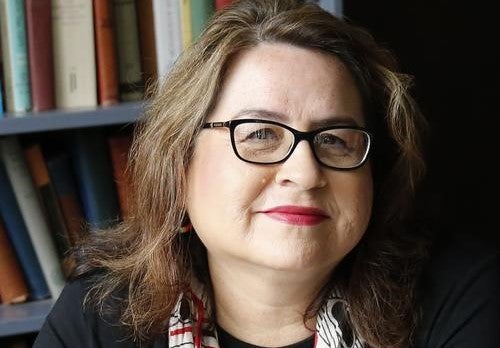 "I am very much looking forward to hearing Brenda Child's lecture on Ojibwe people and pandemics," said Anna Peterson, associate professor of history. "This is a chance to hear from one of the foremost scholars of American Indian history on an important and relevant topic. Her research on Ojibwe culture, music, dance and medicine as sources of healing offers a timely approach to understanding Indigenous epistemologies and responses to illness and disease."
Born on the Red Lake Ojibwe Reservation in northern Minnesota and now a leading scholar of American Indian history, Child's work focuses on topics such as the legacy of American Indian boarding schools in the U.S. and the role of Ojibwe women in the preservation of indigenous culture, education and history. She is the author of several award-winning books.
Child currently serves as the Northrop Professor of American Studies at the University of Minnesota and is the former chair of the departments of American studies (2016-19) and American Indian studies (2009-2012). She also served on the board of trustees at the National Museum of the American Indian-Smithsonian, and as president of the Native American & Indigenous Studies association from 2017-18.
During her lecture, Child will discuss the history, tradition and evolution of the jingle dress dance.
"Ojibwe people believe in the healing power of music and dance. I've discovered that the jingle dress dance and tradition first emerged during a global epidemic of influenza a century ago, one that was devastating to Ojibwe communities," said Child in a 2020 interview. "This was also a time when the United States outlawed ritualistic dancing, making the jingle dress dance a radical tradition from its beginning. More recently, jingle dress dancers were at Standing Rock to protest a pipeline project that threatens our water. The tradition is very much alive today, invigorated by the passion and creativity of a new generation of women."
This event is sponsored by the Sihler Family Endowment which funds lectures with an emphasis on women in church music. Minnesota Public radio is also sponsoring the lecture. It is open to the public with no charge for admission and will be livestreamed with a link found at luther.edu/events.
About Luther College
Luther College is home to about 1,800 undergraduates who explore big questions and take action to benefit people, communities and society. Our 60+ academic programs, experiential approach to learning and welcoming community inspire students to learn actively, live purposefully and lead courageously for a lifetime of impact. Learn more at luther.edu.