Luther College hosts author of "The Violence Project: How to Stop a Mass Shooting Epidemic"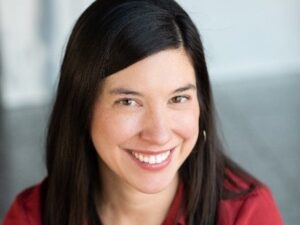 The Luther College Center for Ethics and Public Engagement (CEPE) will host a lecture by Jillian Peterson, co-author of "The Violence Project: How to Stop a Mass Shooting Epidemic" at 7 p.m. Wednesday, Oct. 13. Everyone is invited to attend in the Center for Faith and Life Recital Hall. Books will be available for purchase at the event.
"The Violence Project: How to Stop a Mass Shooting Epidemic" includes interviews with mass shooters and detailed data analysis about the context of mass shootings in an attempt to better understand what the authors describe as a mass shooting epidemic," said Carly Foster, professor of political science.
In the book, Peterson, and co-author James Densley, call for evidence-based strategies to stop these recurring tragedies. Publishers Weekly described the book as "insightful and cautiously optimistic" as the authors argue that these tragedies are not an inevitable fact of American life; they're preventable.
"No matter which side of the gun control issue a person falls on, we agree fairly universally that we would like to bring an end to mass shootings," said Victoria Christman, director of CEPE. "Jillian Peterson and James Densley have spent years conducting psychological and sociological research on the lives of mass shooters in order to identify commonalities in their life stories and uncover ways to put an end to this violence. Their book is perhaps the most important contribution to this effort in recent history. Dr. Peterson's work is a perfect example of the nexus between academic research and public engagement, and this is exactly the kind of conversation that should be happening on our campus."
Masks are required for gatherings of over 100 people in the CFL.
About Luther College
Luther College is home to about 1,800 undergraduates who explore big questions and take action to benefit people, communities and society. Our 60+ academic programs, experiential approach to learning and welcoming community inspire students to learn actively, live purposefully and lead courageously for a lifetime of impact. Learn more at luther.edu.