Luther College Center Stage Series presents: The Rodney Marsalis Philadelphia Big Brass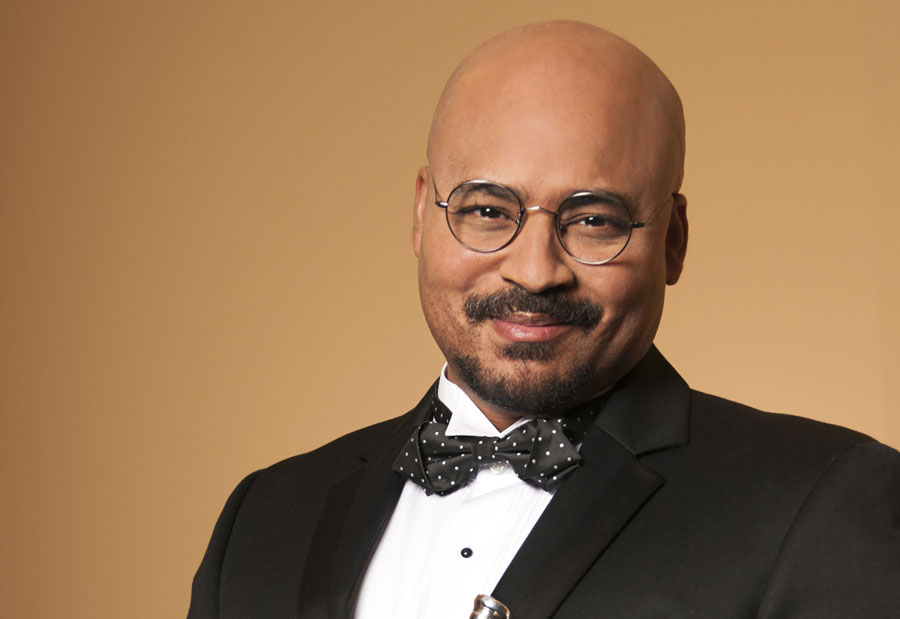 At 7:30 p.m. Thursday, Sept. 22, the Luther College Center Stage Series presents The Rodney Marsalis Philadelphia Big Brass in the Main Hall of the Center for Faith and Life. The premier large brass ensemble performs music that "breaks genre barriers" in venues across the world. From jazz to Bach, this is a concert experience that has something for everyone. 
"As an ensemble, they strive to reflect the diversity of American culture and believe that music is a gift to be created and enjoyed by all," said Kristen Underwood, director of campus programming. "One of our brass faculty at Luther told me he couldn't be more thrilled with this addition to the season, saying 'Rodney is an outstanding person and a brilliant performer.' I'm thrilled to open our season with this illustrious ensemble."
Since its beginnings on the streets of New Orleans, The Rodney Marsalis Philadelphia Big Brass strives to create connection between the audience and performers. The group is especially dedicated to encouraging the world's youth to reach for their dreams, as Rodney was encouraged to do as a child. The brass players will engage with a select group of Luther Music students in the afternoon, before performing for the public in the evening. 
Note that this date was originally scheduled for "An Evening with Branford Marsalis." Due to complications from a knee injury, Branford will not be touring this fall. This performance is sponsored in part by Gundersen Health System. 
The highly creative and talented chefs on the Norse Culinary Team invite you to partake in the Center Stage Dinner Series before the show. The dinners feature a multi-course menu to complement each performance. A separate ticket is required. All meals begin at 5:30 p.m. in Peace Dining Room on the second floor of Dahl Centennial Union. Additionally, the Luther Book Shop offers "Sip and Shop" before each performance. Present your ticket for a complimentary glass of wine and browse the selection before the show.
Both dinner and show tickets are on sale through Luther's Ticket Office and online at tickets.luther.edu, by emailing tickets@luther.edu or by calling (563) 387-1357.
About Luther College
Luther College is home to about 1,800 undergraduates who explore big questions and take action to benefit people, communities and society. Our academic programs, experiential approach to learning and welcoming community inspire students to learn actively, live purposefully and lead courageously for a lifetime of impact. Learn more at luther.edu.