Contact Information
Laura Barlament
Executive Director of Strategic Marketing and Communications
Send Email
Phone: 563-387-1332
Luther College Center Stage Series presents: "Right in the Eye"
February 15, 2022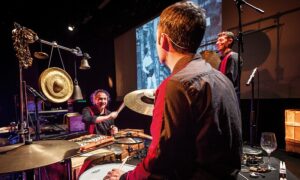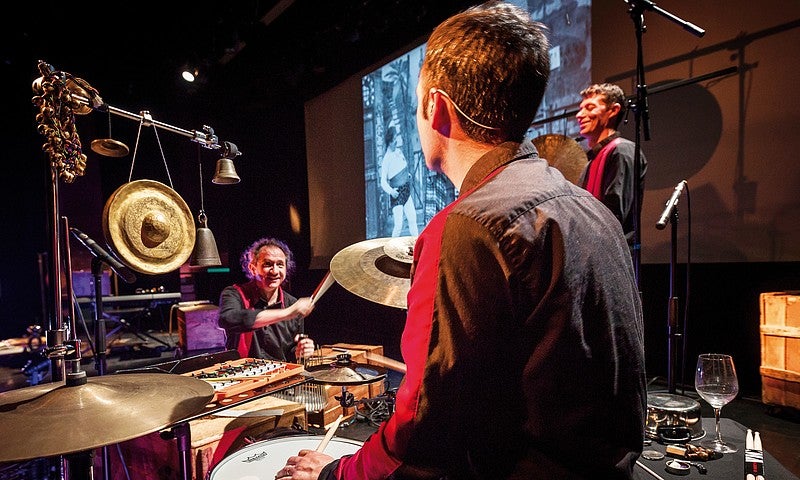 At 7:30 p.m. on Friday, Feb. 25, the Luther College Center Stage Series presents "Right in the Eye," a multimedia production celebrating the films of George Méliès.
"The silent films of Georges Méliès are quirky and surprising," said Kristen Underwood, director of campus programming. "Add live, original music and they become magical and profound. Young and old will appreciate the experience on different levels but everyone will be moved and entertained."
Méliès was a cinematic pioneer in the late 1800s and early 1900s. As a French illusionist and film director, he is famous for his innovation in the early days of cinema. He popularized the use of special effects, substitution splices, time-lapse photography and other production elements still used today.
"Right in the Eye" features 12 of Méliès' highly imaginative works and pairs them with a live score of original compositions performed by three musicians on 50 instruments. Audience members will be completely immersed in the playful, poetic experience as inventive music brings wonder-filled silent cinema to life.
This performance is sponsored in part by Decorah Bank and Trust. For the safety of the community, guests will be asked to remain masked throughout the performance.
The highly creative and talented chefs on the Norse Culinary Team invite you to partake in the Center Stage Dinner Series before the show. The dinners feature a multi-course menu to complement each performance. A separate ticket is required. All meals begin at 5:30 p.m. in Peace Dining Room on the second floor of Dahl Centennial Union
Both dinner and show tickets are on sale through Luther's Ticket Office and online at tickets.luther.edu, by emailing tickets@luther.edu, or by calling (563) 387-1357.
About Luther College
Luther College is home to about 1,800 undergraduates who explore big questions and take action to benefit people, communities and society. Our 60+ academic programs, experiential approach to learning and welcoming community inspire students to learn actively, live purposefully and lead courageously for a lifetime of impact. Learn more at luther.edu.
Contact Information
Laura Barlament
Executive Director of Strategic Marketing and Communications
Send Email
Phone: 563-387-1332