Luther College Center Stage Series presents: Cantus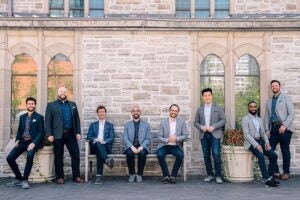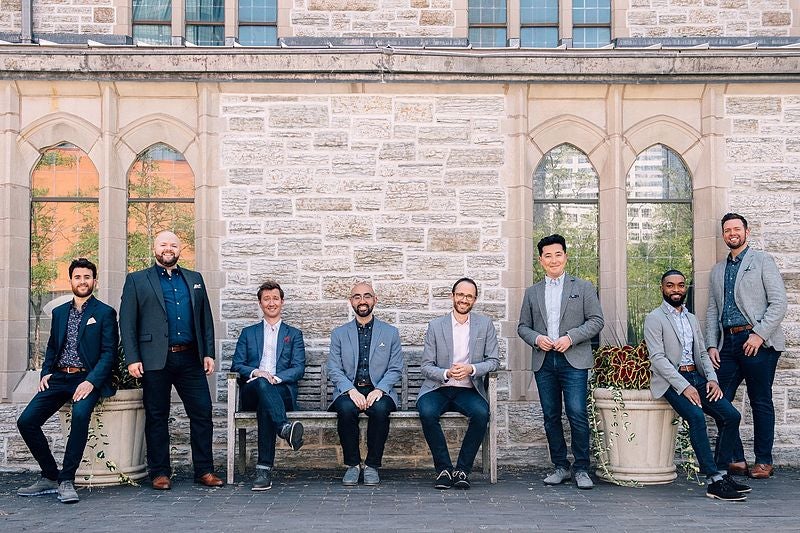 The highly acclaimed men's vocal ensemble Cantus will perform at 7:30 p.m. Saturday, Nov. 6, in the Main Hall of the Center for Faith and Life. Known for their trademark warmth and blend, innovative programming, and engaging repertoire ranging from the Renaissance to the 21st century, audience members will leave the performance mesmerized.
"It's a joy to welcome Cantus back to Decorah for this Center Stage Series performance," said Kristen Underwood, director of campus programming. "Cantus has a long-standing connection with Luther having hired several of our alumni, including Eric Ellingsen '99 and two of their current members, Jacob Christopher '06 and Paul Scholtz '10. They'll offer an all-choir master class while they're on campus, which I'm also really excited about. I love hosting artists who are eager to engage with students."
The Washington Post has hailed the Cantus sound as having "exalting finesse," "expressive power," and refers to the "spontaneous grace" of its music-making. Based in Minneapolis, with strong ties to Luther College, Cantus delivers the vocal experience for which the Center for Faith and Life was built.
Cantus' concert program titled "My Journey Yours" explores the courage of those who leave their homes in search of a brighter future, whether by choice, by force, or by necessity, and how they adapt to their new homeland. This program honors the struggle, courage, and deep humanity of migration with music from around the world, as well as a newly commissioned piece by Melissa Dunphy, one of today's most compelling compositional voices.
This Center Stage Series performance will include "N-400 Erasure Songs" by Melissa Dunphy, "Finlandia" by Jean Siblelius, "My Journey Yours" by Elise Witt, "A Safe Place To Land" by Sara Bareilles, "Movimiento" by Jorge Drexle, among others.
This performance and residency are sponsored in part by funding from the National Endowment for the Arts and Arts Midwest. To promote the safety of our community, patrons are required to wear masks in the CFL Main Hall.
The highly creative and talented chefs on the Norse Culinary Team invite you to partake in the Center Stage Dinner Series before the show. The dinners feature a multicourse menu to complement each performance. A separate ticket is required. All meals begin at 5:30 p.m. in Peace Dining Room on the second floor of Dahl Centennial Union.
Both dinner and show tickets are on sale through Luther's Ticket Office and online at tickets.luther.edu or by emailing tickets@luther.edu or by calling (563) 387-1357.
About Luther College
Luther College is home to about 1,800 undergraduates who explore big questions and take action to benefit people, communities and society. Our 60+ academic programs, experiential approach to learning and welcoming community inspire students to learn actively, live purposefully and lead courageously for a lifetime of impact. Learn more at luther.edu.