Luther College Center Stage Series Presents: Brubeck Brothers Quartet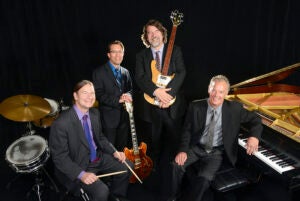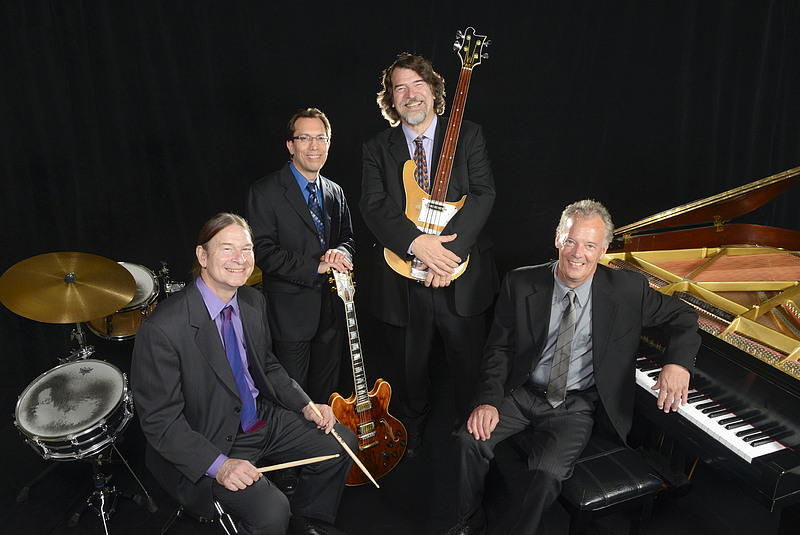 At 7:30 p.m. Friday, April 1, the Luther College Center Stage Series presents the Brubeck Brothers Quartet.
Chris and Dan Brubeck are the sons of jazz giant Dave Brubeck and have been making music together their whole lives. With Dan on drums and Chris on bass, trombone and  composing for the group, the brothers make up the base of the esteemed quartet. Completing the group's unique sound are Mike DeMicco on guitar and Chuck Lamb on piano.
"I grew up with the music of Dave Brubeck and am so excited to hear his sons take on some of my favorite tunes," said Kristen Underwood, director of campus programming. "The quartet is rooted in straight-ahead jazz, with influences of funk, blues and world music. Audiences can expect an evening of world-class artists at the top of their game."
Sixty years after their father's U.S. State Department goodwill tour to Europe during the Cold War, the Brubeck Brothers Quartet commemorates their musical legacy through performances played with uncompromising dedication to melody, rhythm, culture, technique and the spontaneous spirit of jazz.
These versatile musicians collaborate with or­chestras across the U.S. and internationally. Past performances include features with the Singapore Chinese Orchestra and the Russian National Orchestra, as well as chamber music collaborations with musicians from the St. Paul Chamber Orchestra, the Philadelphia Orchestra and the Russian National Symphony Orchestra.
Arrive early to enjoy the Sip and Shop in the Luther College Book Shop from 6-7:15 p.m. Present a "Brubeck Brothers Quartet" ticket and enjoy a complimentary glass of wine while you browse.
Tickets are on sale through Luther's Ticket Office and online at tickets.luther.edu, by emailing tickets@luther.edu, or by calling (563) 387-1357.
About Luther College
Luther College is home to about 1,800 undergraduates who explore big questions and take action to benefit people, communities and society. Our 60+ academic programs, experiential approach to learning and welcoming community inspire students to learn actively, live purposefully and lead courageously for a lifetime of impact. Learn more at luther.edu.