Luther College Athletics adds men's and women's bowling, names Dan Bellrichard head coach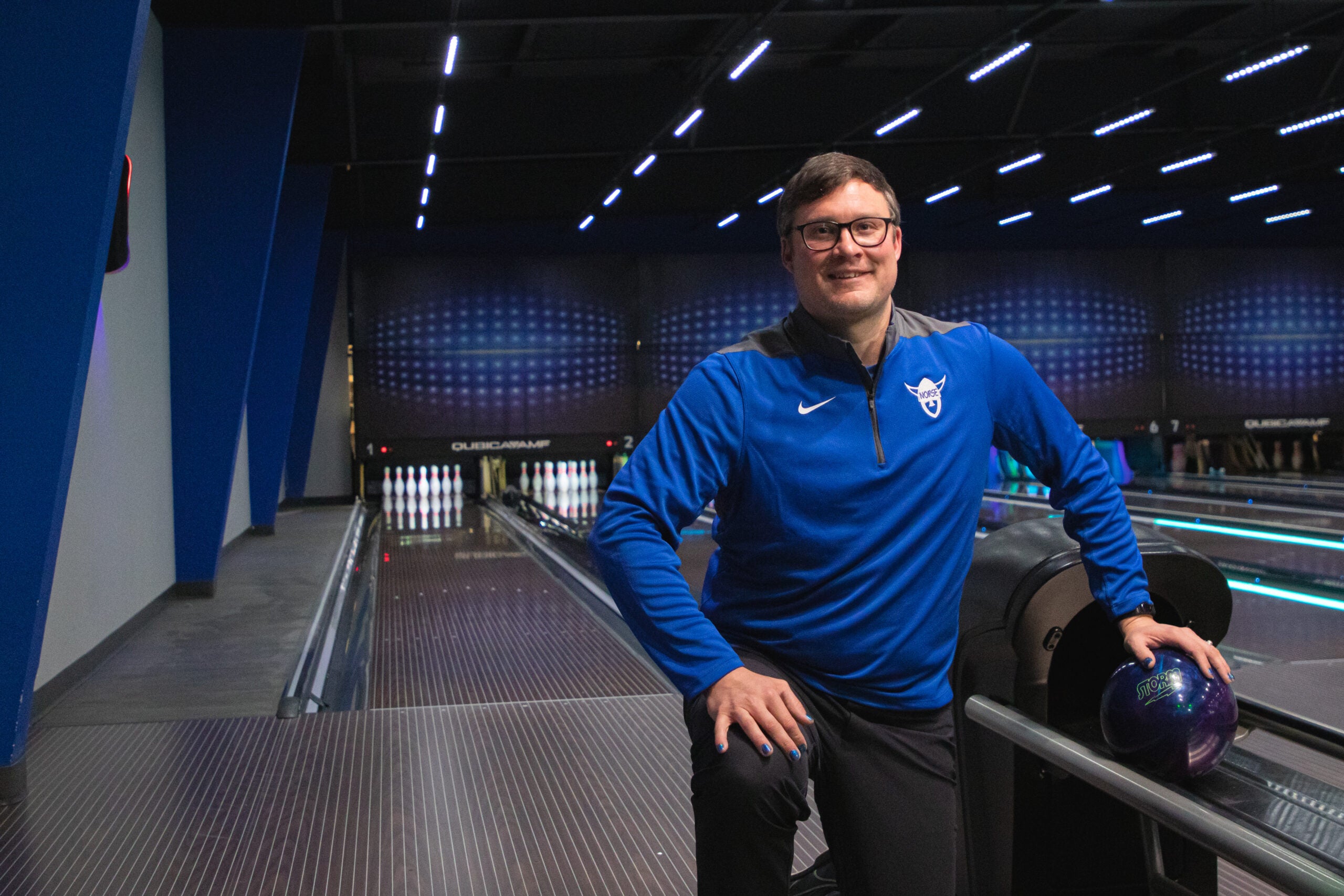 Luther College President Jenifer K. Ward and Athletic Director Renae Hartl are excited to announce the addition of men's and women's bowling to the athletic department. Additionally, Luther alumnus Dan Bellrichard has been selected as the head coach of both teams. Beginning in the 2023-24 academic year, men's and women's bowling will become the 20th and 21st sports in Luther's athletic department, making the Norse the third member of the American Rivers Conference (A-R-C) to add the sport. 
"We are excited to introduce men's and women's bowling as the first new sports at Luther College since 1990," said Ward. "In addition to allowing us to recruit students of high academic promise with an opportunity to continue in a sport popular in high school athletics programs, we are happy to work with the newly opened King Pin Entertainment Center to advance local partnerships in a great new facility."
"It has been over 30 years since we have added a new varsity sport at Luther College, and I am very excited about this announcement and the first coach of our two new programs," commented Hartl. "It is the perfect time to add this sport to our athletics department. Coach Bellrichard will join us immediately and begin recruiting and communicating with prospective student-athletes. We hope to have a mix of new first-year students in addition to some current students to schedule and compete in a full season for the 2023-24 academic year."
While announcing the addition of bowling, Hartl also announced Bellrichard as the programs' inaugural coach. A 2001 Luther alum, Bellrichard held a variety of positions at the college from 2009 to 2014 and has been active in the growth of bowling in Winneshiek County. Bellrichard has been involved in the Youth Mentoring Bowl-a-thon, which serves families and children in Allamakee, Howard and Winneshiek Counties, and has also been a member of various leagues in the area. 
"I am thrilled to be returning to Luther College as the head women's and men's bowling coach," said Bellrichard. "My goals are to not only build an excellent bowling program, but also help the team members be successful in the bowling alley, the classroom and the community.  I'm excited to begin recruiting our inaugural team members and working with these women and men on their personal and athletic development."
Luther's home venue will be the King Pin Entertainment Center, located in Decorah, Iowa. The building, which opened in September 2022, features 16 bowling lanes, an arcade, billiards tables, ax throwing, meeting rooms and a bar and grill. 
"I'd like to thank Luther College Athletic Director Renae Hartl. Her enthusiasm and commitment to bringing bowling to Luther gives me the confidence to lead the newest Norse athletic program," continued Bellrichard. "Additionally, I'd like to thank Russ Novak for his commitment to bowling and the Decorah community through his amazing renovation of King Pin Entertainment Center. Without this, Luther College's new bowling program would not be possible. I can't wait to get started!"
Bellrichard will begin recruiting efforts immediately to build the team rosters for the 2023-24 season. Individuals interested in joining the Norse bowling teams should contact him at dan.bellrichard@luther.edu.