Keith Plessy and Phoebe Ferguson to give the 2022 Commencement speech at Luther College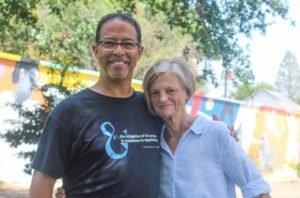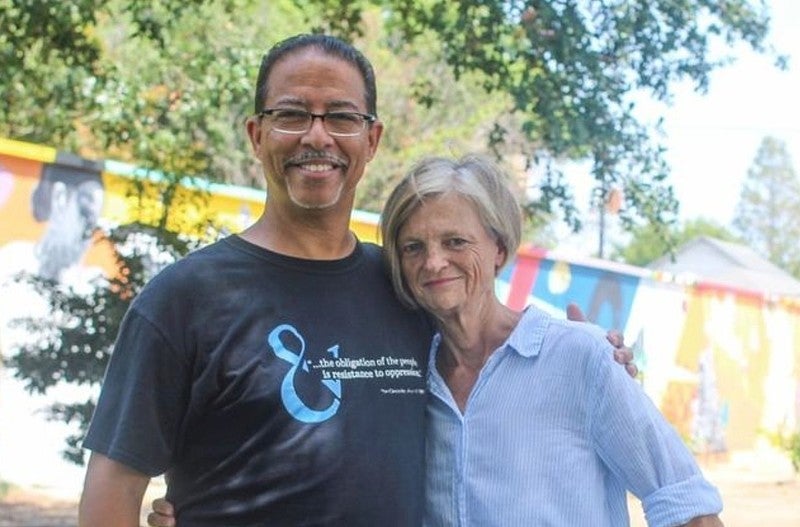 Luther College will celebrate the class of 2022 at Commencement at 9 a.m. Sunday, May 22. Addressing the in-person class and audience will be descendants of the 1896 Plessy vs. Ferguson landmark decision, Keith Plessy and Phoebe Ferguson.
The 1892 arrest of Homer Plessy, an African American New Orleanian, seated in a "whites only train car" led to the Supreme Court case. The higher court upheld Judge John Ferguson's ruling that Mr. Plessy had violated the Separate Car Act of Louisiana and that his constitutional rights had not been violated. The ruling legalized Jim Crow separate but equal laws for the next 58 years.
Today, rather than Plessy VERSUS Ferguson, Keith Plessy and Phoebe Ferguson have established the Plessy AND Ferguson Foundation. Their mission is to educate the public about the legacy of the Plessy decision and its impact on African American life because "by understanding the past we are better able to work together and create a more just and equitable future."
"Plessy and Ferguson have been steadfast in their work to seek justice for Homer Plessy," said Luther College President Jenifer K. Ward. "Their work resulted in the November 2021 recommendation by the Louisiana Board of Pardons to clear Plessy's name posthumously and in January of this year, Louisiana Governor John Bel Edwards signed an official pardon in a public ceremony. We are fortunate to have these two descendants of the key figures in a landmark case, as well as current champions for racial reconciliation join us at Luther as they celebrate this historic milestone, and as we ask our graduates to live out our mission to be enlivened and transformed by encounters with one another in the world."
One encounter brought these two living legacies together and now, through their foundation, Plessy and Ferguson travel to spread their message that their mutual history can be a tool to create unity and understanding.
"We boil the case down for [students] to right and wrong. We have an amazing legacy to share, and we tell students that they, too, will have a legacy, and that it's important to think about that while you're young, that in your life you contribute your spirit, effort, and service in order to help make change, and that they, too, can be history makers," said Phoebe Ferguson.
Commencement will take place in Carlson Stadium and will be a ticketed event. The event will be livestreamed and will be accessible to the public online at commencement.luther.edu.
About Luther College
Luther College is home to about 1,800 undergraduates who explore big questions and take action to benefit people, communities and society. Our 60+ academic programs, experiential approach to learning and welcoming community inspire students to learn actively, live purposefully and lead courageously for a lifetime of impact. Learn more at luther.edu.