Heathers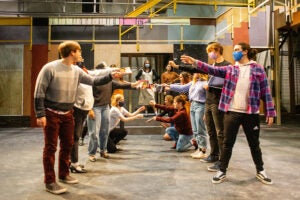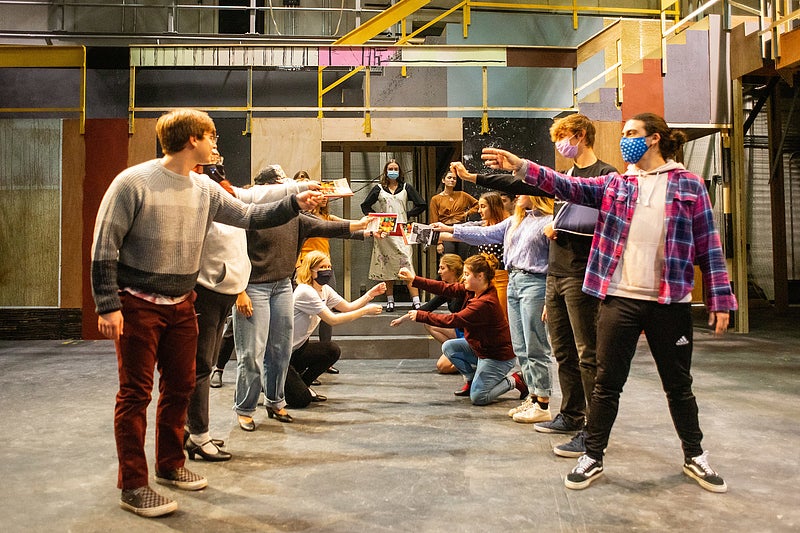 Live theatre is returning to Luther College with "Heathers: The Musical." Directed by Robert Vrtis, associate professor of theatre, with musical direction by Lynne Rothrock '85, voice faculty, performances are at 7:30 p.m. Nov. 11-13 and Nov. 17-20 in Jewel Theatre.
"The most essential component of live theatre is not the lights, the costumes, the music, or even the actors. It is the audience," said Vrtis. "While we can all be proud of the creative ways we've found to connect during this pandemic, this time left us knowing without a doubt what we need in order to kindle the magic so unique to theatre. The cast and crew are eager to welcome audiences back to the Jewel Theatre."
Based on the '80s cult classic movie "Heathers," "Heathers: The Musical" follows the story of Veronica Sawyer, a girl with good intent who is trying to navigate Westerburg High, a school ruled by three powerful and ruthless girls; Heather Chandler, Heather Duke and Heather McNamara. Veronica quickly finds herself swept up in their whirlwind of popularity and brutality, but when a new boy comes to town, everything will change. All Veronica ever wanted was for her high school to be more kind, but is she willing to kill for it?
"Audience members can expect an extremely fun and shocking production in which everyone can find something to relate to," said Emily Rubbelke, a student performer in the production. "Most everyone can relate to the high school experience, but adding singing, dancing and murder brings a whole new twist!"
Tickets are $15 and can be purchased at the door, online at tickets.luther.edu or by calling 563-387-1357. This show contains themes of violence, suicide, eating disorders and other material that audiences may find difficult. For that reason, it is recommended for audiences 13 and older. All audience members will be required to wear a face mask. The cast is 100% vaccinated against Covid-19 and will be unmasked during the performance.
About Luther College
Luther College is home to about 1,800 undergraduates who explore big questions and take action to benefit people, communities and society. Our 60+ academic programs, experiential approach to learning and welcoming community inspire students to learn actively, live purposefully and lead courageously for a lifetime of impact. Learn more at luther.edu.