Homecoming 2020 honors
Homecoming 2020 was like no other—entirely online. We missed seeing you in person but were lucky to celebrate with many of you at the virtual events we hosted. And, coronavirus or not, we were still able to honor a few of our many incredible alumni, like those below.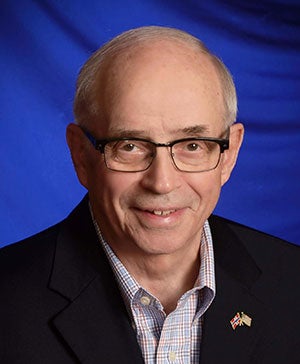 A longtime audiologist, Ted has trained hundreds of clinicians and developed a program to screen farmers at high risk of hearing loss from exposure to noisy farm machinery. He leads the monthly Wellness Workshop for his local Lions Club and was a founder of many Waunakee, Wis., organizations including Peace Lutheran Church, the 10-mile Waunafest Run, the First Brigade Band, the Blessed Brass, and the Waunakee Community Band.
Karen Julesberg '60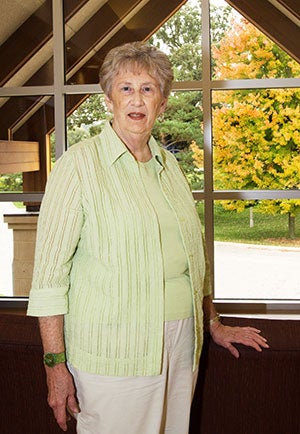 Karen's long history of volunteering includes currently serving as coordinator for the Madison-Area Urban Ministry Program and teaching at the Dane County Jail in Madison, Wis., where she lives. A Luther class agent, she was a founding member of the Friends of Fitchburg Library, and she has served All Saints Lutheran Church and Midvale Community Lutheran Church in Madison. She also volunteers for MOSES, a grassroots interfaith organization working for criminal justice reform and racial justice.
Mark Donhowe '70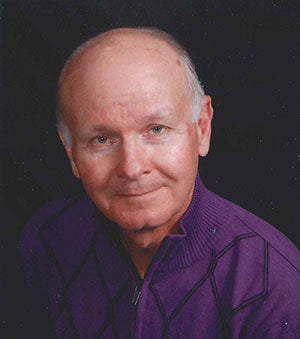 Mark has volunteered widely in the Decorah area, including at the Decorah Lutheran Church, the Ulster Project, the Lions Club, and Northeast Iowa Helping Services. He volunteered in development roles for the Vesterheim and the Trout Run Trail and sat on numerous education-related boards, including serving 25 years on the Northeast Iowa Community College Foundation Board. He and his wife, Vicki (Mohlis) Donhowe '70, are former class agents. In retirement, Mark volunteers at the Decorah Community Food Pantry.
John Melin '70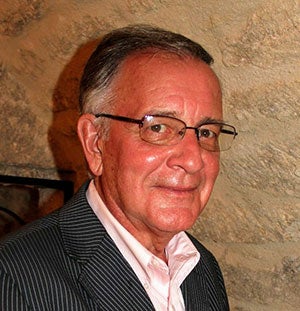 John, a pastor, has spent his life serving people and congregations around the world during pivotal moments in history. After ordination, he worked at the Lutheran World Federation in New York City and has since served congregations from Brazil to the Netherlands to Moscow, where he was able to offer nearly 2,000 refugees food and shelter when they fled civil war in Somalia. Following these callings, John served in Jerusalem and Andorra.
Kristin (Skogland) Tjornehoj '80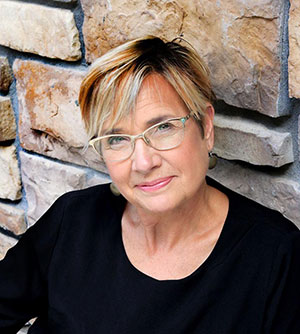 Kristin shows dedication and service to the musical arts through serving on boards and committees throughout the greater St. Croix Valley, Wis., area including ArtReach St. Croix, Hudson Hospital Foundation, Phipps Center for the Arts, St. Croix Valley Foundation, and the Zephyr Theatre. At Luther, she is a class agent and has taught at Dorian Music Camps and as an adjunct faculty member for music education/student teaching.
Cassandra Warner '85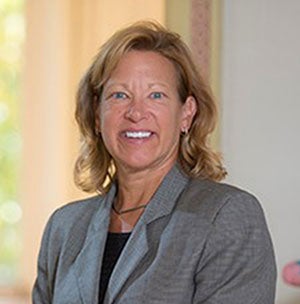 Cassie has served nonprofits in board and leadership positions, including at Resources for Child Caring, Cornerstone, and the Gillette Children's Hospital. For more than a decade, she has been significantly involved in the American Civil Liberties Union of Minnesota, where she currently serves as member of the board of directors and as treasurer. She is also a regular volunteer for Habitat for Humanity, the Humane Society, and Feed my Starving Children.
Brian Juchems '95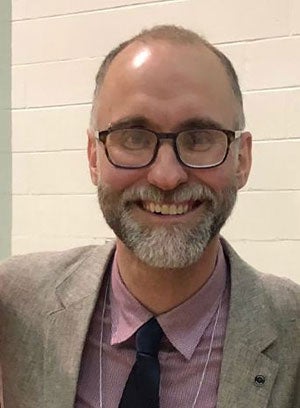 Brian is known for his activism on behalf of the LGBTQ+ community at Luther and beyond. In Madison, Wis., where he lives, he has held several leadership positions at the Gay Straight Alliance for Safe Schools (GSAFE). He was instrumental in passing the state's first district-level transgender-inclusive nondiscrimination policy and in developing and piloting GSAFE's Gender Inclusive Schools Project. At Luther, Brian is a class agent, a member of the Reunion Giving Committee, and a regular speaker on issues of equity and inclusion.
Distinguished Service Award (DSA) nominations may be made at luther.edu/alumni/services/awards.
Music Awards
Weston H. Noble Award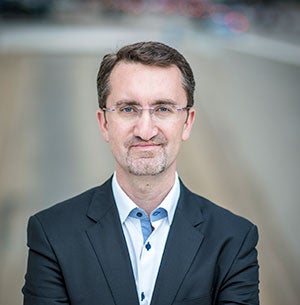 Eric Melear '95 has overseen the musical activities of both the Houston Grand Opera and Wolf Trap Opera and, as a pianist and conductor, has worked with singers and companies around the world. He currently serves on the music staff of the Vienna State Opera.
Carlo A. Sperati Award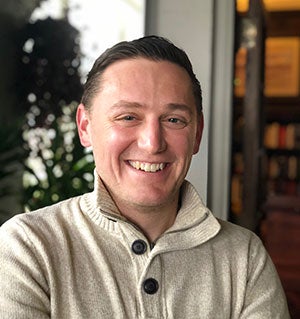 Dan Mollick '00 has illustrated energy, positivity, and a student-centered teaching philosophy throughout his more than 20 years as a music educator. He has taught in public school districts throughout Minnesota and currently teaches orchestra at Valley View Middle School in Edina.
Presser Undergraduate Scholar Award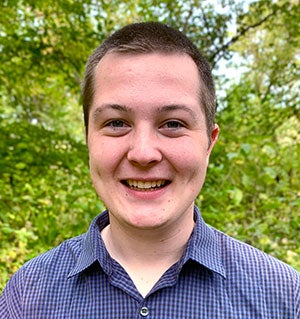 Zach Mayer '21, a music education major from La Crosse, Wis., is principal double bass for both the Symphony and Chamber Orchestras. He has worked as a section coach for the La Crosse Area Youth Symphony Orchestra and has taught at the Luther College Community Music School.
Richard C. and Joann M. Hemp Family Prize for Orchestral Performance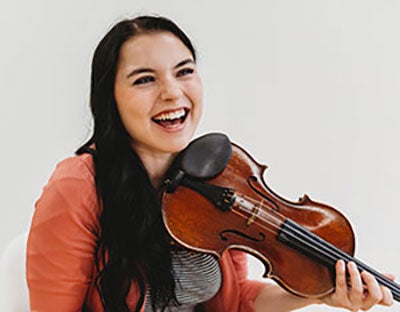 Belle Searcy '21, a music major from Buffalo, Minn., spent a year as principal second violin in the Luther College Symphony Orchestra and is currently serving in her second year as concertmaster. Before coming to Luther, she played in several youth orchestras in Minnesota.
Fred Nyline Distinguished Award in Music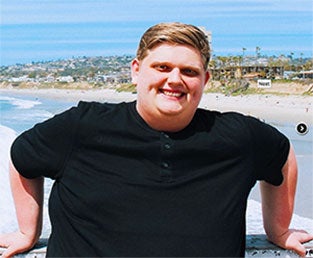 Nate Anderson '21, a music major from Duluth, Minn., is the inaugural recipient of this award, established by Jaime (Rowe) '00 and Matthew Titus '01 in honor of Fred Nyline, professor emeritus of music, who conducted at Luther for 38 years. The award recognizes a junior or senior member of Concert Band whose character, leadership, and participation in the music program demonstrate a strong contribution to the program in a way that embraces the spirit and mission of Luther College. Nate plans to attend graduate school for saxophone performance and pedagogy.
Athletics Awards
Roger Jaeger received the Luther College Athletics Meritorious Service Award. Inductees into Luther's Athletic Hall of Fame included: Richard Leake, head coach of men's and women's tennis; Jim Helgason '70, football, baseball, and basketball; Jacki Wright '75, softball, basketball, and field hockey, assistant coach of women's basketball and softball, head coach of women's field hockey; Peter Lawrence '90, swimming; Andrea VonBrinton '95, track and field, volleyball; John Jaeger '05, football, baseball; Ryan LeBeau '05, wrestling; Natalie (Retrum) Wyse '05, cross country, track and field.