1960
Kathy (Fjone) Richardson teaches memoir writing, poetry, and novels at the Osher Lifelong Learning Institute at the University of Cincinnati (Ohio).
1968
Mike Ruzek was honored as a pillar of the community by the city of Austin, Minn., in a ceremony held at Bandshell Community Park on July 4, 2022. Mike established Spruce Up Austin and served as its president for 12 years. He was also a founding member of the Austin High School Alumni and Friends Association and helped to establish their Distinguished Alumni Program. As a founding member and chair of the Austin Area Foundation, he served as their representative on the Hormel Foundation Board. Mike has been active with the Development Corporation of Austin, Austin Area Chamber of Commerce, Austin Athletic Club, YMCA, and the Mower County Veterans Memorial.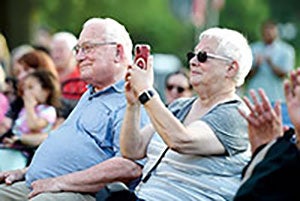 1969
David Ellingson produced a documentary, Headwaters: Paddling through Climate Change, about his recent Paddle Pilgrim adventure on the Mississippi. It can be viewed on his website, paddle-pilgrim.com.
Judith Gwinn Adrian of McFarland, Wis., published her fifth book, Walking the Line: There Is No Time for Hate.
1972
Nancy Gates-Lee of Green Cove Springs, Fla., is the director of consultant relations at RingCentral.
Jerry Maland of Harrison, Ark., retired as CEO and chairman of Community First Bank and as an owner/operator of McDonalds. He is currently a board member of Equity Bancshares in Wichita, Kan.
Blaine Meyer and his wife, Deborah, live in Princeton, Minn., after living in Folsom, Calif., for 38 years. They are retired and own and operate Wakan Spirit Ranch and Golf Course.
1973
Robert Hill was elected mayor of Independence, Iowa, a community of 6,000 people, in Nov. 2021, after serving 12 years as an at-large member on the Independence city council. Robert is married to Audrey L. (Happel) Hill '73.
1974
Don Wurtzel of Calmar, Iowa, is development director at Wurtzel Consulting.
1979
Carolyn (Bartz) Grisen of Alma, Wis., is a retired middle school teacher.
1980
Barb (Perry) Lutz of Redmond, Ore., retired last May from F&G Annuities and Life after six years in the role of AVP life operations and chief underwriter. In honor of her retirement, F&G contributed $5,000 to her nonprofit of choice, Luther College. The contribution was given to the Regents' Promise Scholarship, which is distributed based on student financial need.
1981
Rich Allen of West Hartford, Conn., is a senior principal engineer in structures at Pratt & Whitney. He was granted his seventh US patent for turbomachinery devices. He is a board member of the Hartford Professional Chapter of Engineers Without Borders, assisting the current water project in Tanzania.
Kari Sena Gordon retired last Feb. after 40 years of teaching elementary music, the last 27 years in the Kenosha (Wis.) Unified School District. She and her husband, Rod, have moved to Washington Island, Wis.
1982
Marshall Anderson was recently named professor emeritus of theatre/dance, retiring from the University of Wisconsin–Whitewater after 36 years, 18 of which were spent as department chair. He is also a professional costume designer, having designed 150 productions during his career.
John "Omar" Bradley of Moline, Ill., is controller at R3 Composites.
1984
Elaine Geiger is a software solutions specialist III with Johnson County in Iowa City, Iowa.
Tim Lecander of Decorah is running for Iowa House of Representatives District 63 in the general election in Nov.
Pam (Christensen) Nelsen retired from teaching elementary English as a second language. She moved with her husband, ArMand, to Duluth, Minn., to pursue activities in the great outdoors, entertain visitors to their home, and develop more of her interests in the arts.
1985
John Anderson of Washburn, Wis., was appointed associate dean to the Wisconsin Judicial College.
Tracy (Shepard) Smalley is PMO director of Lifespace Communities in Des Moines, Iowa.
1986
Dale Kruse was promoted to associate professor of practice in music at St. Olaf College, where he teaches voice and leads the Lyric Theatre program. Next Jan., he will coteach a new course, Opera in Context, which will travel to Vienna, Florence, and Milan, Italy.
1987
Chuck Ellingson is office manager at Ascension Lutheran Church in Milwaukee.
Kris Fadness, known as "Fads" in Minnesota boys' basketball circles, retired from coaching after 29 years as a high school coach—and 37 years in coaching overall—with more than 500 wins and one state title. He guided his Austin (Minn.) High School teams to fifteen consecutive winning seasons, six Big 9 Conference Championships, and three Class 3A State Championship appearances.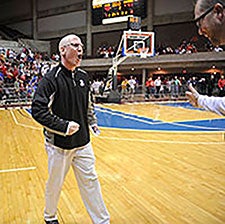 Todd Hegseth was named senior vice president of business operations at TimelyMD, a leading virtual health and well-being solution in higher education.
Scott Lien is the cofounder and CEO of GrandPad. He was named Entrepreneur of the Year 2022 Heartland Award winner by Ernst & Young.
Tim Pinnow was named president of Finlandia University in Hancock, Mich.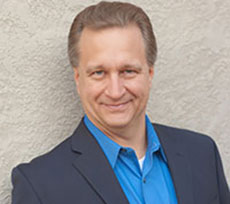 1988
Sharon Betsworth is vice president of academic affairs and dean at Saint Paul School of Theology in Leawood, Kan.
Sreenu Raju of San Ramon, Calif., is associate director of risk technology at DTCC.
1989
Ann (Dahl) Welsh was appointed vice president and commercial loan officer for First National Bank Coastal Community in Wellington, Fla.
1990
Michelle (Snitker) Bolhuis is senior fiscal manager of the East Colorado Small Business Development Center in Greeley.
1992
Laura Hetrick is manager of sales engineering at Charter Communications in Independence, Ohio.
Erik Mundahl is human resources director at the University of Minnesota in Minneapolis.
Todd Travaille of Omaha, Neb., is a financial advisor at Cobalt CU.
Chaney (Carr) Yeast received the 2022 Iowa Medical Society's John F. Sanford Award. The award is given by the Iowa Medical Society each year to honor a layperson who has made outstanding contributions to the public health or in the field of healthcare. The IMS board of directors cited Chaney for many accomplishments, including excellent leadership and being an active voice for children's health across the state of Iowa.
1993
Nathan Potter is digital and media director at Ware- house Twenty-One in Cheyenne, Wyo.
1994
Sarah Tobiason is the primary elementary school principal for the Center Point-Urbana (Iowa) School District.
1995
Mariah Bringer Smith earned a master of science degree in clinical mental health counseling from Viterbo University. She is director of parent and family engagement and special projects at Luther College.
1996
Sara (Franzen) Nelson is interim director of the NASA Iowa Space Grant Consortium (ISGC). The ISGC strives to improve and inspire Iowa's STEM future, supporting aerospace research, education, and outreach activities for all Iowans through NASA internships, fellowships, scholarships, competitions, and grants. Nelson will oversee the Established Program to Stimulate Competitive Research. She'll continue to teach classes at the School of Education at Iowa State University as well as develop STEM educational materials and experiences in her role as Iowa 4-H STEM specialist.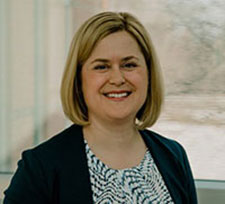 1997
Christy (Long) Boyd is director of programs and data for the Eunice (N.M.) Public Schools.
Krisanne Pederson is a physical therapist at New York–Presbyterian/Weill Cornell Medical Center in New York City.
James Southwell is clinical associate professor and division chief of community neurology at the University of Kansas Medical Center in Kansas City, Mo.
Ali (Brooks) Weber is a specialty RN at Unity Point Health St. Luke's Heart Care Clinic in Cedar Rapids, Iowa.
1998
Heidi (Jacobsen) Seaberg is a hospice NP at Seasons Hospice in Rochester, Minn.
Tracy (Weiss) Voye of Largo, Fla., is data entry manager at the Center for Special Needs Trust Administration.
2000
Kelly Nye-Lengerman earned a PhD degree in social work from the University of Minnesota and is director of the Institute on Disability at the University of New Hampshire in Durham.
Valerie (Recker) Radner of Lantana, Texas, is client care and marketing coordinator for the Dave Oswald Homes Team.
Adam Richards is market president at MBT Bank in Dodge Center, Minn.
Kenny Wheeler of Bettendorf, Iowa, is the co-head girls track coach for the Pleasant Valley School District. He was awarded the 2022 IGHSAU Golden Plaque of Distinction Award, which honors an Iowa coach who has demonstrated a successful career while making notable contributions toward school, community, and the coaching profession.
2001
Kimberly Eversman of Rochester, Minn., is the diversity, equity, and inclusion learning and development consultant for the state of Minnesota Management and Budget's Enterprise Talent Development program.
Randi (Timmer) Heisler was named editor for both the Butler County Tribune-Journal and the Clarksville Star newspapers by the Mid-America Publishing Corporation.
Jennifer (Lindemann) Hoefer of Hopkins, Minn., is director of talent management at Freeman Company.
Tara Kuckkan earned a master's degree in legal studies in human resources and employment law from Northeastern University School of Law and is a human resources manager at HM Cragg in Edina, Minn.
Katie Sopoci Drake is general manager of the Washington School of Ballet in Washington, DC.
2002
Anna Heineman is co-owner of Cypress & Grove Brewing Company in Gainesville, Fla.
Melissa (Nash) Ladd is the volunteer chapter leader for the Maryland chapter of Moms Demand Action for Gun Sense in America. Their chapter has more than 120 volunteer leaders and thousands of supporters in Maryland. They do advocacy and education work as well as support community partners in Baltimore with their City Gun Violence team.
Christin Larkin is the lead preschool teacher and assistant director at Story Book Childcare and Preschool in Story City, Iowa.
Laura (Zamzow) Lynch is project manager at Youth Frontiers in Edina, Minn.
2004
Sara (Goudschaal) and Terry Blessing '06 live in Lamoni, Iowa. Sara completed a DMA degree in choral conducting and pedagogy from the University of Iowa and is director of choral/ vocal activities and music department chair at Graceland University. Terry is the executive vice president for operational integrity at Visiquate.
Lee Clagnaz is co-owner of Culver's in Jacksonville, Fla.
Emily (Lukasek) Strong is the affordable products manager at Bell Bank Mortgage in Bloomington, Minn.
2005
Elise Bieri Patzke is project manager of BioPharma Diagnostics at Mayo Clinic in Rochester, Minn.
Jackie (Denison) Getchius of Eden Prairie, Minn., is owner of Wellspring Women's Counseling. As a psychotherapist, she works with the perinatal population. She also published her first book, That's My Mom: Healing from Emotional Neglect: A Memoir.
Irene (ErkenBrack) Green was named executive director of the O'Shaughnessy Auditorium at St. Catherine University in St. Paul, Minn.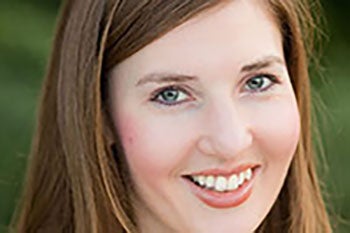 Tim Holcomb is a podiatric surgeon at the Dallas County Hospital in Perry, Iowa.
Katie (Chambers) Kaduce is a project manager, capital allocation, for John Deere in Moline, Ill.
David Zelinskas was featured in the spring 2022 edition of Hampton Roads Physician. He is a family physician at TPMG Indian River Family Practice in Chesapeake, Va., as well as a lieutenant commander in the US Navy Reserves Medical Corps. He was called to active duty for two months at the Javits Center in New York City in 2020 in the midst of the Covid-19 pandemic.
2006
Lindsay (Stolen) Brennan is a hospice chaplain at Advocate Aurora Health in Kenosha and Racine, Wis.
Courtney (Kupfer) Rakkaus earned a master's degree in counseling from the Adler Graduate School and is admissions coordinator for the school in Minnetonka, Minn.
2007
Michael "Coz" Lindsay of St. Paul, Minn., is volunteer services coordinator for Ramsey County. He also serves as president of the Minnesota Association of Government Communicators.
Chantel Olufsen-Lepa was named vice president for advancement at Coe College.
Chris Sorenson of Verona, Wis., is a technical project manager and software engineer for the American Immunization Registry Association.
2008
Kelly (Moeller) Hauschild is a trisomy 13/18 care coordinator and single ventricle nurse navigator in cardiology at Children's Hospital and Medical Center in Omaha, Neb.
Megan (Craven) McCreesh of Aurora, Colo., is a partner of 6–12 world languages for the Cherry Creek School District.
2009
Stephanie Lim is the group chief strategy officer for the Palm Beach (Fla.) Health Network.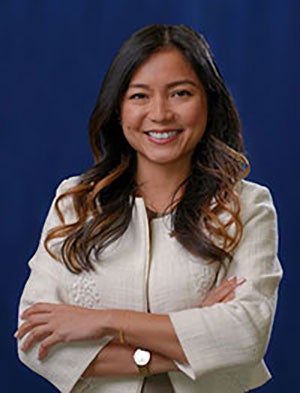 Laura (Bandfield) McGrath is database coordinator at the Indian Creek Nature Center in Cedar Rapids, Iowa.
Darin Monroe is the head softball coach and sports coordinator at Rock Valley College in Rockford, Ill. His team won its eighth consecutive national championship in New York last May.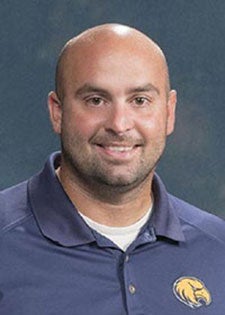 2010
Stephen Nilsen earned an MDiv degree from Wartburg Theological Seminary and is a pastor at Trinity Lutheran Church in Pleasant Valley, Iowa.
2011
Brett Epperson is director of choral activities and assistant professor of music at Hastings (Neb.) College.
Kim Horner of Minneapolis qualified for the 2024 US Olympic team trials in the marathon. She ran a personal best time of 2:36:41 at Grandma's Marathon in Duluth, Minn., in June. Kim earned a master's degree in migration studies from Oxford University in England and is a doctoral student in public policy focusing on US immigra- tion policy at the University of Minnesota.
Tyler McCubbin earned a master of science degree from the State University of New York–Buffalo and is a high school social studies teacher in the Webster City (Iowa) Community School District.
William Morris is the court reporter for the Des Moines (Iowa) Register and a member of the Des Moines Choral Society.
2012
Jason Block earned an MD degree from the University of Iowa Carver College of Medicine and is an intensivist at Allina Health in Minneapolis.
David Clair of Davenport, Iowa, earned an MBA degree with a finance certificate at the University of Iowa.
Lauren Griffin is a social scientist in the Division of Data and Improvement at the Office of Planning, Research, and Evaluation (OPRE), contracted through VPD Government Solutions. OPRE is housed within the Administration for Children and Families, a branch of the US Department of Health and Human Services in Washington, DC.
Hilary (Garringer) Klyn earned a master's degree in science education (teacher effectiveness and professional development) from Drake University and is a kindergarten teacher in the Marshalltown (Iowa) Community School District.
Amy (Sandager) Lobas is a client relations coordinator—research grade mRNA at Aldevron in Fargo, N.D.
Emily (Schroeder) Rickertsen earned a master's degree in counselor education from Western Illinois University and is a professional school counselor for the Bellevue (Iowa) School District.
Katie Wagner earned an MDiv degree from Luther Seminary and is a chaplain resident at MHealth Fairview in Minneapolis.
Jake Wittman earned a PhD degree in forest entomology at the University of Minnesota and is a new and emerging plant pest specialist at the Wisconsin DATCP in Madison.
Xiao Xie of Sunnyvale, Calif., is a data scientist at LinkedIn.
Jenna Yeakle of Duluth, Minn., earned a master's degree in public health from the University of Minnesota.
2013
Katherine Anderson earned an MDiv degree from the Lutheran School of Theology in Chicago.
2014
Becca (Dugdale) Cochrane of Grayslake, Ill., is the finance lead at AbbVie.
Madeline (Davidson) Didier is senior acoustic consultant at Jaffe Holden in Norwalk, Conn. (working remotely from Minneapolis).
Rachel (Selvig) Lundeen of Otsego, Minn., is the director of media analytics at Marketing Architects.
Aubrey (McElmeel) McCardell is business systems analyst at National Guardian Life Insurance in Madison, Wis.
Regina Preston is senior financial data analyst at Alvarez & Marsal in New York City.
Hannah (Josephson) Scott earned a DPT degree from Duke University School of Medicine. She is certified in neurodevelopmental treatment of children with neuromuscular disorders. She is a physical therapist at Red Door Pediatric Therapy in Grand Forks, N.D.
2015
Andrea (Malek) Ash earned a master's degree in educational measurement and statistics and a PhD degree in science education from the University of Iowa in May. She is a research consultant with Gallup.
Maggie (Steinberg) Hagen of Cambridge, Mass., earned a juris doctorate from Harvard Law School.
Julia Joseph is content coordinator for NFIB in Washington, DC.
Sophia (Ristau) and Henry Jungbauer '15 live in Duluth, Minn. Sophia is the plans examiner for the city of Duluth. Henry is a DES sales manager at DBS Residential Solutions.
Karly (Karst) Smith is a registered nurse at MercyOne Medical Center in Des Moines, Iowa.
Connor Mattison of Minneapolis is a global talent mobility specialist at Edelman, a PR and communications firm based in Chicago.
Caitlin (Olson) Petersen is a school social worker for the Oregon (Wis.) School District.
2016
Kaley Lestrud is a reading specialist at Legacy Traditional Schools in Surprise, Ariz.
Moran Lonning was named head women's basketball coach at Central College in Pella, Iowa.
Emily Mueller of Fort Collins, Colo., earned a PhD degree in chemistry from the University of Michigan and is senior program associate at SciLine with the American Association for the Advancement of Science.
Julia Reimann of Somerville, Mass., earned an MDiv degree from Harvard Divinity School.
Caroline (Pedersen) Shearer of El Paso, Texas, is a nutrition educator at WIC.
2017
Callie Baumeister is an associate buyer at Target in Minneapolis.
Cade Bolen earned a master of science degree in science, technology, and environmental policy from the Humphrey School of Public Affairs at the University of Minnesota.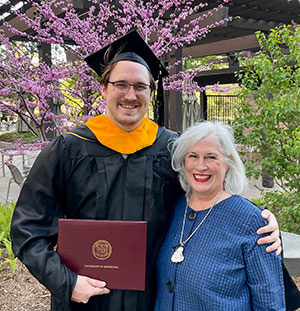 Anna Brauch earned a BSN degree from Augustana University and is a research nurse coordinator at the University of Minnesota in Minneapolis.
Betsy Fawcett of Somerville, Mass., earned a master's degree from the Harvard Graduate School of Education.
Elise Heiser of Minneapolis is a home infusion RN at Park Nicollet Healthcare.
Bethany Noltner earned an MBA degree and SHRM-CP from the University of Wisconsin–Madison.
Allison (Martin) Pieper is an accountant at Lyngblomsten Care Center in St. Paul, Minn.
Emma Radtke works in membership, continuing education, and marketing at the Minnesota Veterinary Medical Association in St. Paul.
Kirby Stalley is a professional musician and church music director at Good Shepherd Lutheran Church in Westborough, Mass. For the past three years, he has also conducted the Vernon (Conn.) Chorale.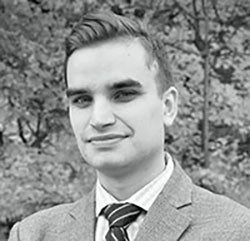 Elizabeth Stay earned an MBA degree from Western Governors University and is digital communications coordinator for the city of Rochester (Minn.).
Brandon Whitish earned an MM degree in vocal performance from the University of Northern Iowa in Cedar Falls.
Emily Wick earned a DDS degree from the University of Minnesota. She is a DDS at Midwest Dental in Red Wing, Minn.
2018
Elizabeth Bonin is a communication specialist at the Hennepin Healthcare Founda- tion in Minneapolis.
Mason Montuoro earned an MA degree from the University of Iowa and is a loan manager at the Federal Savings Bank of Chicago. He has been involved in multiple choruses including as principal tenor with the GLOW Lyric Theatre and the Lawrence (Kan.) Opera Theatre. He has performed with the Grant Park Chorus, the Chicago Choral Artists, and the St. James Cathedral in Chicago.
Emily Starman earned a DDS degree from the University of Iowa College of Dentistry and is a pediatric dental resident at the University of Nebraska Medical Center in Omaha.
2019
Xavier Conzet of St. Paul, Minn., is a supply chain analyst at Medline Industries. He is also a graduate student in business analytics at Opus College of Business at the University of St. Thomas.
Emily Linder earned a master's degree in refugee and forced migration studies from DePaul University and is an immigration legal assistant at the International Institute of Minnesota in St. Paul.
Sheila Lowery teaches fifth grade at Fowler Elementary School District 45 in Phoenix, Ariz.
Ryan McKnight earned a DPT degree from Northern Illinois University and is a physical therapist at Woodwinds Hospital/Fairview Minnesota Health in St. Paul.
Hannah Reuss of Norwalk, Iowa, is a software engineer at Principal Financial Group.
Thomas Specht earned an MS degree in environmental policy from the University of Denver. He is a researcher for Treehouse Management, a boutique minority-owned renewable energy investment and operation firm in Minneapolis.
Tyler Zeimet earned an MS degree in speech-language pathology from St. Ambrose University and is a speech-language pathologist with the Aurora (Colo.) Public Schools.
2020
Kelsey Stine of West Des Moines, Iowa, is a tax associate with Eide Bailly.
2021
Kristen Erickson earned an MSW degree from the University of Wisconsin–Madison.
Gabby Fritz earned a master's degree in public administration from Drake University and is a talent acquisition specialist at ChildServe in Johnston, Iowa.
Thawdar Zin is a bioprocess operator at SolarBiotech in Norton, Va.
2022
Kinsey Greenlee is a DJ and content creator for Kat Kountry 105 KRFO-FM radio station in Owatonna, Minn.
Alison Merrill is a youth minister at First United Methodist Church in North Liberty, Iowa.
Abigail Toussaint is a middle school band director at the North Fayette Valley Community School District in Elgin, Iowa.