Commencement 2022
On Sunday, May 22, Luther sent its newest graduates out into the world. A total of 413 students participated in Commencement. Of that number, 183 graduates received Latin honors, seven were fourth-generation Luther graduates, and more than 100 were first-generation college students. The graduates represented 32 different countries.
Nora Nyi Myint '22, an international studies and women and gender studies double major from Yangon, Myanmar (Burma), received the Elizabeth A. and Paul G. Jenson Medal. Nyi Myint served as the lead career peer advisor at Luther's Career Center and lead outreach specialist at Luther's Counseling Service. She was the president of the Model United Nations Club and Intersectional Feminist Club. Outside of Luther, she was a human rights activist as part of Sisters 2 Sisters Myanmar, which raises awareness and alleviates gender-based violence perpetrated by the Myanmar military.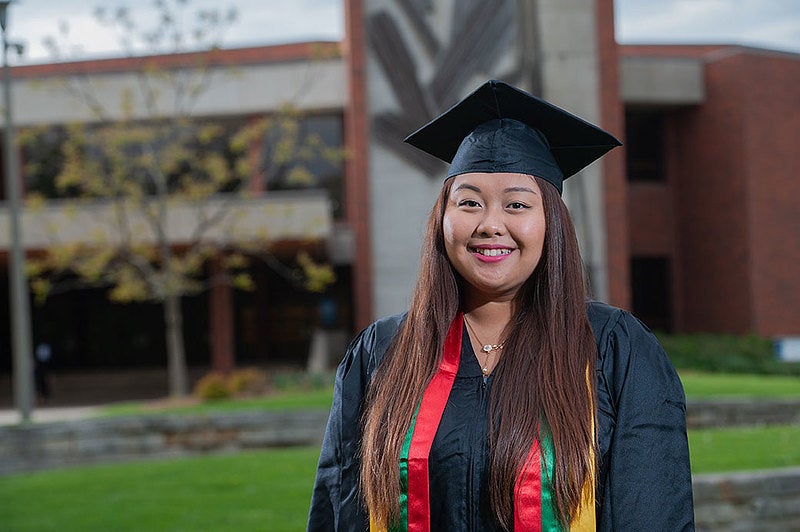 "As I reflect on my time at Luther," she says, "my heart is full of gratitude for the endless support and inspiration I received from faculty, staff, and my peers to pursue my dreams. I was able to share my light with others when they were burned out by the many adversities we face in this world today, and when the time came that I was burned out, plenty of people in the Luther community stepped up to ignite a flame in me that inspired me to do good, move forward, and fight on for peace, justice, and love. I will always treasure this experience and carry this priceless sense of community with me as I go on to serve the world to the best of my capabilities as a leader."
In June, Nyi Myint began her new role as program associate for Burma at the International Republican Institute, a nonpartisan nonprofit that advances freedom and democracy worldwide in Washington, DC.
Godson Sowah '08 received the Young Alumni Award. After graduating from Luther with majors in accounting and management information systems, Sowah rose quickly in his field. He currently serves as senior manager in business consulting at Ernst & Young in Minneapolis. He's received a lot of honors for his professional achievement, and he also works tirelessly to better his community.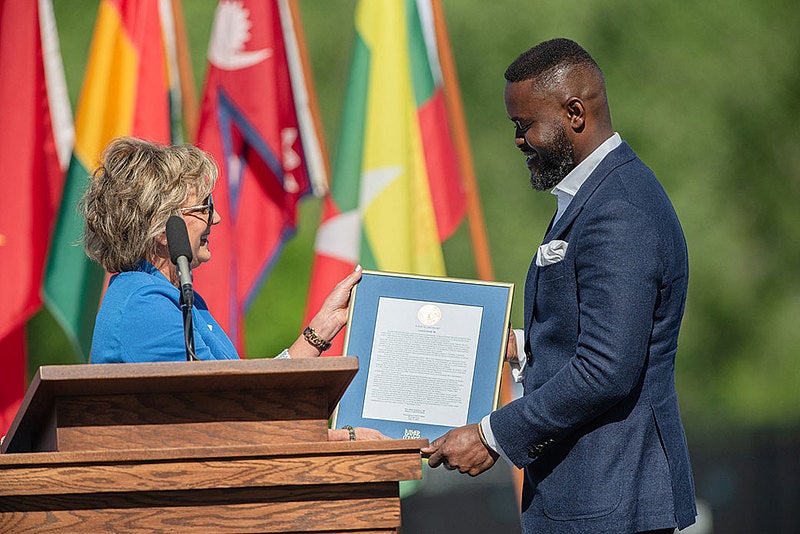 Sowah is commited to addressing the education achievement gap and the employment gap among minorities, intentionally engaging women and people from minoritized populations to explore their career opportunities. For five years, he has served as president of Avenues for Homeless Youth group. He has also been the president of the Minnesota chapter of the National Association of Black Accountants for the last six years.
About his professional and volunteer accomplishments, Sowah says, "Perhaps this is the Luther experience showing up in strong bonds between our values and our vocation. That is uniquely Luther, and I am proud to be part of this legacy!"