Melanie Batoff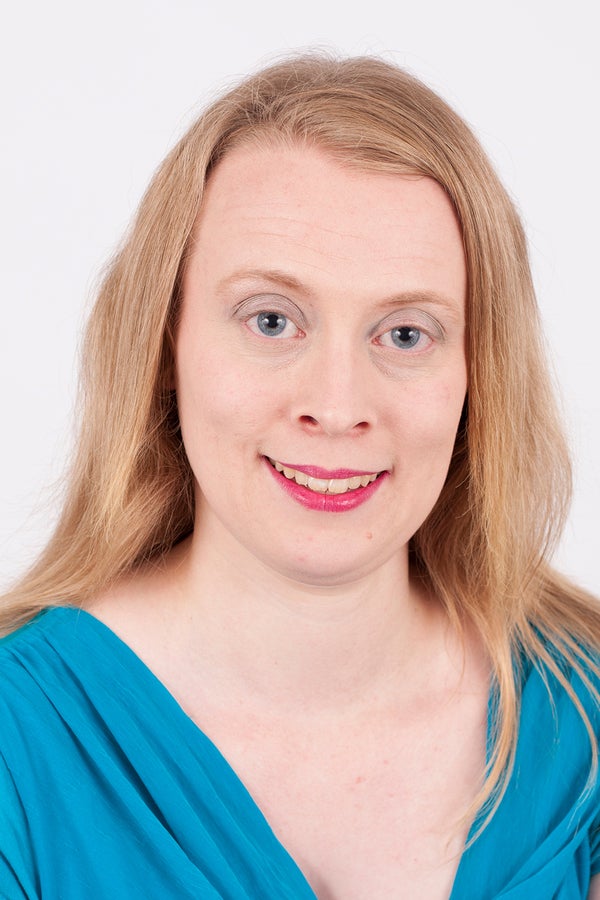 Associate Professor of Music
Biography
Education: Ph.D. in Musicology, University of Michigan; M.A. in Musicology, University of Western Ontario; B.Mus., Queen's University
Melanie Batoff is an historical musicologist, who teaches music history, world music, and coordinates music senior projects. Prior to her appointment at Luther College in 2015, Dr. Batoff taught at Baldwin Wallace University. She received her Ph.D. in Musicology, with a secondary specialization in ethnomusicology, from University of Michigan in 2013.
A specialist in medieval chant and liturgy, her research centers on the Visitatio sepulchri (the Visit of the Sepulcher), a reenactment of the Gospel accounts of the Resurrection sung on Easter Sunday in medieval churches and monasteries. Her research intersects with exegesis, medieval religious experience, and the materiality of medieval manuscripts.
She has published in the Cantus Planus Conference Proceedings and has articles forthcoming on the Visitatio sepulchri and liturgical drama in ROMARD (Medieval and Renaissance Drama Society) and in Medieval Latin Liturgy: A Research Guide (Brill). Her reviews appear in Speculum: A Journal of Medieval Studies and Plainsong and Medieval Music. She has presented her research at the American Musicological Society National and Midwest Conferences, the Cantus Planus Study Group of the International Musicological Society, the International Congress on Medieval Studies, and Iowa Musicology Day.
She has participated in the Diploma Programme in Manuscript Studies at the Pontifical Institute of Mediaeval Studies in Toronto, ON with funding from the Mellon Foundation. Her research has also been supported by a Heckman Stipend from Hill Museum and Manuscript Library and a doctoral fellowship from the Social Sciences and Humanities Research Council of Canada. When Melanie is not teaching or writing, she enjoys hiking, kayaking, gardening, and cooking.
Ph.D. in Musicology, University of Michigan. Dissertation: Re-envisioning the Visitatio
sepulchri in Medieval Germany: The Intersection of Plainchant, Liturgy, Epic, and Reform.
M.A. in Musicology, The University of Western Ontario
B.Mus., Queen's University
MUS 244 Music History I: Medieval, Renaissance, And
Baroque
This course offers a survey of sacred and secular music from Antiquity to 1750. Students will examine the origins of many musical conventions that we take for granted, such as meter, musical notation, polyphony, and tonality, and will learn about the composers and theorists responsible for these innovations. The origins and development of many genres, including the cyclic Mass, motet, madrigal, sonata, concerto, and cantata, as well as opera, will be explored. We will also consider the institutions and technological advances that allowed for these developments, including the patronage system and the invention of the printing press. Historical, social, and political factors that shaped the repertory and affected musical life during this period will also be investigated.
MUS 346 Music History III: Post-1900 Music And World Music
The first half of the course examines major trends in twentieth- and twenty-first century Western Art Music and American vernacular music. We will observe a weakening of tonality and functional harmony and explore the alternative systems that composers introduced. The influence of non-Western music, pre-nineteenth-century music, and popular music on Western Art Music will also be explored, as will the ways that nationalism, censorship, politics, and advances in technology shape music from this period. The second half of the course introduces students to the music of some non-Western cultures. Taking a case study approach, we will investigate the music of select cultures from Asia, Africa, and Latin America, focusing on the instruments, methods of organizing music, performance contexts, and the significance and meaning of music-making in each culture. We will examine how music helps to express identity and how transmission and globalization affect music. We will conclude by studying a North American musical tradition outside of the Western Art Music sphere, from an ethnomusicological perspective, exposing students to some of the methodologies and key questions of the field.
MUS 490 Senior Project