Kacy Clopton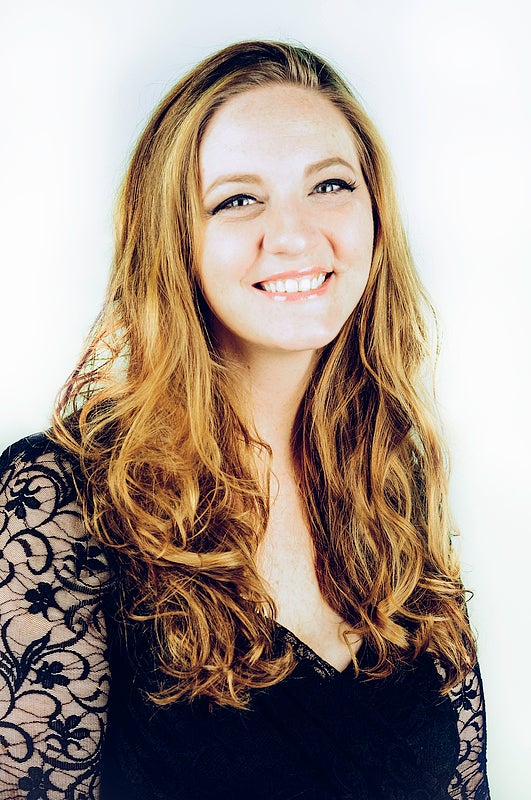 Assistant Professor of Music
Cello
Biography
Education:  D.M.A., Cello Performance, University of Maryland; M.M., Chamber Music, Hochschule Luzern Musik, Switzerland; M.M., Cello Performance, New England Conservatory; B.M., Cello Performance, University of Maryland
Praised by critics as "poised, polished, and passionate" (The Washington Post), "a superb soloist" (The Boston Globe), and "a true virtuoso" (The San Francisco Chronicle), cellist Kacy Clopton has inspired audiences across Europe and North America as a creative and multi-faceted performer. Dr. Clopton has most recently held the position of Associate Principal Cello in the Jacksonville Symphony for the past three seasons, where she has worked extensively on educational outreach through community engagement with the symphony.
As the founding cellist of the award-winning Excelsa Quartet, Dr. Clopton has enjoyed an illustrious performing career as a chamber musician. Throughout their time together, Excelsa Quartet studied and collaborated with many of the leading string quartets around the world, including the Guarneri, Emerson, Tokyo, St. Lawrence, Mosaique, Pavel Haas, and Juilliard Quartets. Formed in 2009 while studying together at New England Conservatory, Excelsa Quartet went on to work closely with the Alban Berg Quartet at the Hochschule Köln in Germany for two years. They were recipients of several prestigious international awards while in residence in Europe, including the First Prize & Grand Prize at the 2011 Charles Hennen Competition in the Netherlands as well as Prix du Public at the 2010 Illzach Competition in France. In 2012, Excelsa Quartet returned to the United States and shortly thereafter were appointed as the Graduate Fellowship String Quartet at the University of Maryland. In 2015, the quartet competed as finalists in the renowned Franz Schubert & Modern Music Competition. Later that same year, Excelsa Quartet commissioned and gave the world premiere of John Heiss's Microcosms in Boston. The quartet performed and participated frequently in internationally distinguished festivals including the Britten-Pears Academy, Shouse Institute of the Great Lakes Festival, McGill International String Quartet Academy, and the St. Lawrence String Quartet Seminar. Excelsa Quartet was one of the only all-female string quartets whose members were each awarded doctorates.
Other collaborations include artists Paul Watkins, Don Weilerstein, Norman Fischer, Anssi Karttunen, Alexander Baillie, and members of the Axelrod & Miami String Quartets. Dr. Clopton has served on faculty at Interlochen, Peabody Preparatory School, and Harmonia School of the Arts, as well as adjunct lecturer and coach at University of Maryland School of Music. She has performed regularly with many notable orchestras including the National Symphony Orchestra, Eclipse Chamber Orchestra, Concert Artists of Baltimore, and Discovery Ensemble. She has recorded with new music ensemble, Inscape, on several albums with Sono Luminus Records, one of which was nominated for a GRAMMY in 2014.
As a soloist, Dr. Clopton has performed recitals on some of the most venerated stages around the world. She had the privilege of collaborating with famed conductor and composer Esa-Pekka Salonen and has given several prominent performances of his newest works for cello across the United States. She holds a Doctor of Musical Arts from University of Maryland School of Music, a Masters in Chamber Music from Hochschule Luzern, a Graduate Diploma and Master of Music degree from the New England Conservatory, as well as a Bachelor of Music degree from the University of Maryland. Dr. Clopton currently serves as Visiting Assistant Professor of Music (Cello) at Luther College, where she also performs with the Luther College Piano Quartet.
MUS 130, 230, 330, 430 Applied Music- Cello

For music majors in varied years of study. Non-majors and music majors in their secondary areas may register for these courses with consent of instructor. Studio seminars may be required. Additional fees will be assessed for these courses.
MUS 120
Introduction to Musical Styles
Designed to acquaint the general student with music as one of the humanities. Development of perceptive listening; a survey of western music as an art form.
MUS 273
Chamber Music
Instruction in the literature for small ensembles. Ensembles should be approved by an instructor before registration. Open to all students regardless of major. All ensemble members must be registered. This is a chargeable credit and will count toward the 36 credits for the year.
MUED 270
String Methods
Methods and materials of teaching bowed string instruments (violin, viola, cello and double bass) to elementary and secondary students. Includes knowledge of and proficiency on string instruments, pedagogy, materials, assessment and grading for individual and small-group studio lessons. Required for instrumental music licensure.