Elizabeth Steding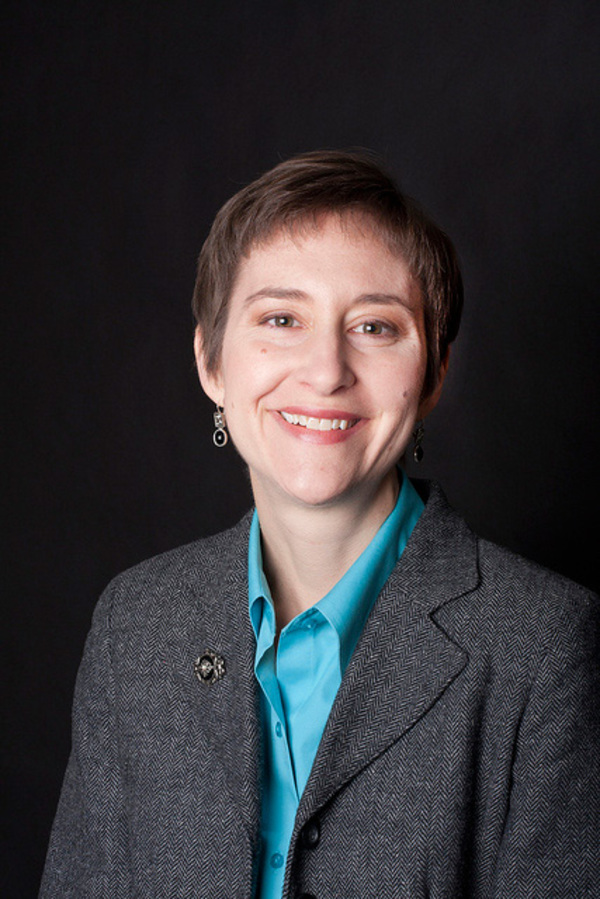 Professor of German
Modern Languages, Literatures, and Linguistics Department Head
Director of Student Honors and Fellowships
Biography
Education: Ph.D., German Studies, Michigan State University; M.A., German Language and Culture, UC Santa Barbara; B.A., German, Alma College
Elizabeth Steding has been a professor in the Modern Languages and Cultures Department since 2005. Her area of specialization is (post-) GDR literature and culture. She is the author of GDR Literature in German Curricula and Textbooks: Exploring the Legacy of GDR Authors, 1985-2015. She regularly teaches German courses at all levels and contributes to the Paideia program.
GER-101, 102 Elementary German I and II
The basic structures of German. Students will learn to understand, speak, read, and write German at a beginner's level and gain awareness of the culture of German-speaking countries.
GER-202 Conversation and Comprehension
This course is for students who have completed GER 201 and who want to develop their speaking as well as their oral and reading comprehension skills, increasing proficiency in extended narration and dialogue and developing knowledge of German-speaking cultures.
PAID-450D-A02 Making Decisions for U.S. Schools
This course examines issues about schooling in the United States and explores the questions which educators, citizens, parents and students face regarding education. In addition looking at the features of schools, students examine the relationship between religion, politics and economics in the schools of our nation. Students explore religious and secular values and their effect on educational decisions and behaviors, particularly those values related to ethnicity, race, class and gender. The course also discusses how contemporary educators, parents, citizens and students must understand the legacy of historical decisions about schools that continue to influence modern systems of education.
FCUL-185-A German Culture Through Film
This course offers an introduction to German culture and history through the medium of film. The course covers German films from the 1920's to 2006 and offers a chronological overview of German cinema. Students will be introduced to major political, social and aesthetic movements that characterize distinct periods in German film history: Weimar cinema, entertainment and propaganda film in the Nazi era, post-war film, New German Cinema, and post-wall German film. We will pay close attention to the ways in which cinema — as a medium of mass communication capable of moving masses reflected and influenced historical developments in the German-speaking world.
Ph.D., German Studies, Michigan State University, 2005
Dissertation: "Re-Membering the Father: Constructions of the Father and the Authoritarian State in Post-Unification East German Literature"
M.A., German Language and Culture, UC Santa Barbara, 1999
B.A., German, Alma College, 1994
Honors Thesis: "Protest und Widerstand in den Romanen von Monika Maron"