Deborah Gover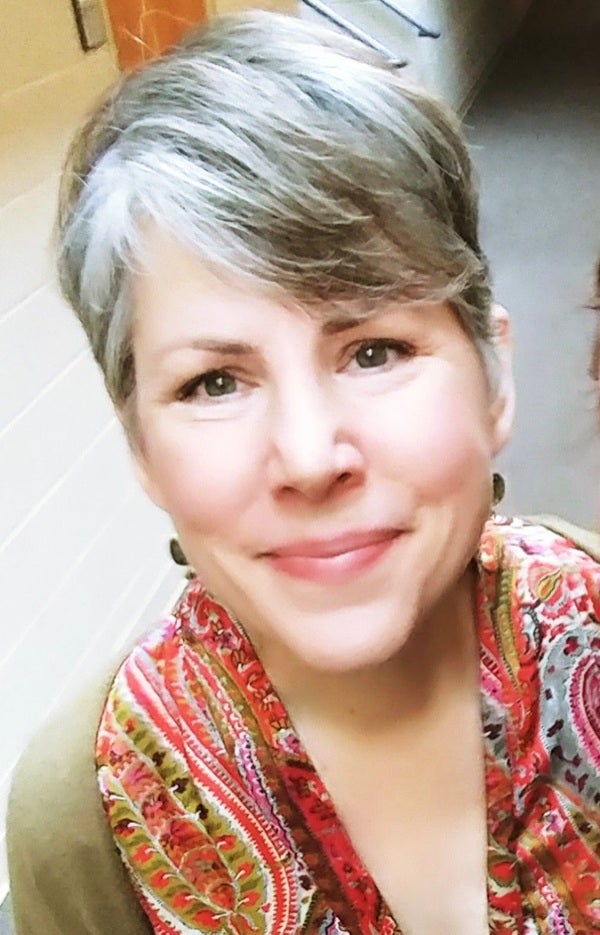 Assistant Professor of Music
Voice
Biography
Education: D.M.A., Vocal Performance, University of Michigan
Soprano Deborah Gover holds a doctorate in musical arts in vocal performance from the University of Michigan, a master in music in vocal performance from Indiana University, and a bachelor of music in vocal performance from the University of North Texas. She has appeared in numerous recitals and performances throughout her academic training, and counts Era Tognoli, Virginia Botkin, Martin Katz, Shirley Verrett, and W. Stephen Smith, as influential teachers and mentors in her technical and artistic development.
Dr. Gover has performed oratorio and operatic works with the Metro Lyric Opera, Clinton Symphony, Dorian Opera Theater, Luther College, Indiana University, and the University of Michigan.
Deborah Gover joined the faculty of Luther as an assistant professor in 2016. She credits an earlier position at Luther College as an adjunct vocal professor as the impetus for further study and the completion of the doctoral program in vocal performance at the University of Michigan, saying:
"It was while teaching voice as an adjunct at Luther that I first discovered how much I loved and was made for teaching. Despite deep insecurities, the inevitable rejections, hardships, sacrifices, semi-disasters, triumphs, and a radically uncertain and scarce job market, that experience was most likely the only tangible factor that awakened in me a vision towards teaching and the courage to go forward. For that discovery, I will always be grateful to be associated with Luther College and often think upon the power of experience when interacting with my students day to day.
Deborah's approach to teaching is best described as holistic and aspires to engage her students to think about the interconnectedness of all things in relation to artistic development. Her professional interests gravitate toward an ever-expanding knowledge of vocal instruction, psychology, the protection of the imagination, and reflecting deeply on how and what a curriculum in vocal performance in the twenty-first century needs to evolve and look like in order to be meaningful and ethical given the changes in vocal knowledge and the interface of a digital age.
D.M.A. Vocal Performance, University of Michigan
M.M. Vocal Performance, Indiana University
B.M. Vocal Performance, University of North Texas