Brooke Joyce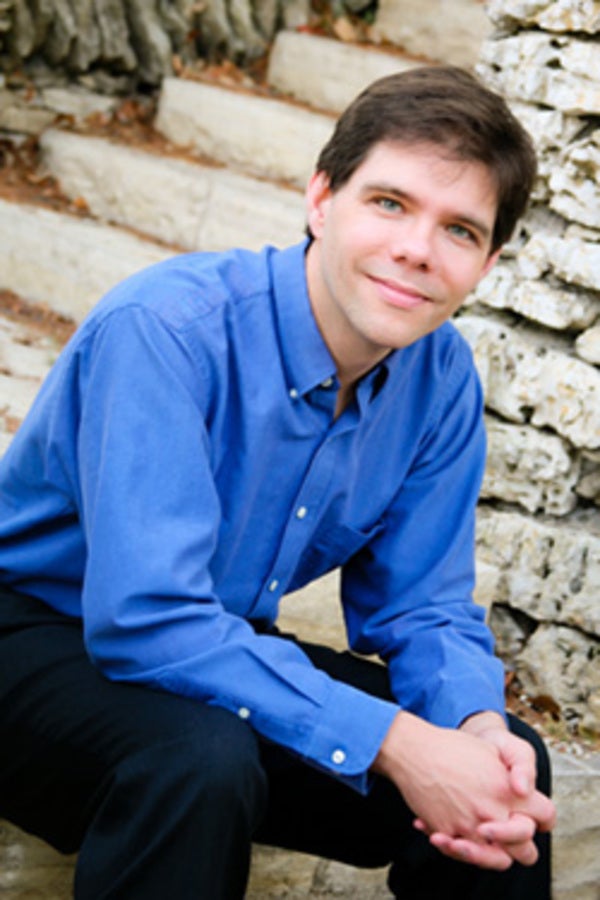 Professor of Music
Co-Head of Music Department
Composer in Residence
Biography
Education: Ph.D., Princeton University; M.M., Composition, Cleveland Institute of Music; B.M., Theory/ Composition, Lawrence University
Brooke Joyce's music has been described as "vividly pictorial" (San Francisco Chronicle) and "exceptionally gripping" (Los Angeles Times) and has been performed by soloists and ensembles around the world, including the Indianapolis Symphony, the Cincinnati Symphony, the St. Petersburg Chamber Philharmonic, the Brentano Quartet, the Nouvel Ensemble Moderne, the Nash Ensemble, and James Gilchrist. In addition to his concert music, Brooke collaborated on several musical theater works with playwright Frederick Gaines, including Unbekannt, a musical based on the life of the famous Anastasia pretender Anna Anderson, and An Imaginary Line, based on the book Into the Wild by Jon Krakauer.
A CD of his chamber music, Waves of Stone, was released on the Innova label in 2009, and according to MusicWeb International, features "dramatic pieces which are rhythmically energetic, with . . . a sense of underlying strength of will."
Brooke is the recipient of the Joseph Bearns Prize, the Wayne Peterson Prize, the Darius Milhaud Award, and many citations from the National Federation of Music Clubs and ASCAP. He earned degrees in composition from Princeton University, the Cleveland Institute of Music, and Lawrence University, and attended summer courses with Joan Tower, Magnus Lindberg, and Alun Hoddinott.
Brooke is the Composer-in-Residence at Luther College and has previously served in similar capacities at Lutheran Summer Music and the Water City Chamber Orchestra. 
To learn more about the composition program at Luther, please visit the Composition at Luther website.
MUS 238: Composition Workshop
A workshop for students interested in exploring composition and improvisation. Students are exposed to a range of musical styles and compositional practices, and these musical explorations result in original compositions which are workshopped an preformed. Class culminates in a concert of new works. No prerequisites, but some precious study of music theory is highly beneficial.
PAID 450: Ethical Choices: Silence
A team-taught course for juniors and seniors devoted to interdisciplinary study of ethical issues that confront us in our lives as learners and citizens. Paideia 450 courses pay special attention to the nature of moral decision-making through discussion and the continued development of students' writing skills. The Paideia 450 requirement is completed during the junior or senior year in a course taught at Luther College or in a designated Luther-sponsored program.
MUS 356: Electro-Acoustic Music
An introductory course in electro-acoustic music in which students: 1) listen to music which uses technology in an essential way, 2) study the physics of sound and digital signal processing, and 3) create original music using a digital audio workstation. The course culminates in a recital of original works. This course is normally required as preparation for advanced independent work in the Presser Electronic Music Studio. Offered alternate years.
MUS 338: Composition 
Individual composition lessons designed to develop compositional facility in a variety of styles and media. Students also participate in a weekly composition seminar and interact with guest composers. May be repeated for credit. May be taken for 1 or 2 credits as directed by instructor.
Ph.D., Princeton University, 2000-2004
Dissertation: "Listening Inside the Memory Palace" (thesis) and Unbekannt, a new musical (composition)
Summer Courses at Le Domaine Forget, Quebec, 1999
Studies with Denys Bouliane and Magnus Lindberg
Private Study with Alun Hoddinott, Cardiff, Wales, Summer 1997
Grant from Kittredge Educational Foundation
M.M., Composition, Cleveland Institute of Music, 1995-1997
Studies with Margaret Brouwer and Donald Erb, composition; Christopher Williams, musicology; Adeline Huss, organ
Masterclasses with Nicholas Maw, Bernard Rands, Michael Torke, Joan Tower
B.M., Theory/ Composition, summa cum laude, Lawrence University, 1991-1995
Studies with Allen Gimbel, composition and theory; Christina Dahl and Catherine Kautsky, piano; George Damp, organ; Bridget Reischl, conducting
Elected to Pi Kappa Lambda, 1995
Honors project on Shostakovich, summa cum laude
Recordings
Laudate eum in Cordis (2010)
for string trio
Tarn Travers, violin; Spencer Martin, viola; Eric Kutz, cello
Listen to sample
View score
The Revelation of St. Julian (2006)
for SATB choir and electronics
Nordic Choir
Listen to sample
View score
rocks, rivers, earth and sky (2006)
for orchestra
Luther College Symphony Orchestra
Listen to sample
View score
Videos
"I have nothing to say and I'm saying it': John Cage and the musical poetics of non-communication"
Watch video
In Memoriam Eius
Watch video