Brittany Cord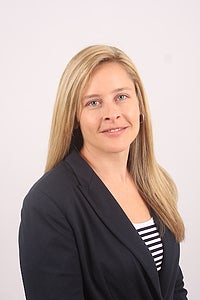 Associate Professor of Accounting and Management
Director of Experiential Learning
Biography
Education: Master's of Business Administration from Texas A&M University – Kingsville; Bachelor's of Science in Accounting from The University of Iowa
Brittany Cord comes to Luther with ten years of industry experience in accounting. She has practiced in several different industries including manufacturing, real estate, and government. She will be teaching lower level accounting and managerial accounting courses.
Acctg 110 Introduction to Accounting
A course specifically for students who have had no prior study, at any level, of bookkeeping or accounting. All aspects of the accounting cycle are covered.
Acctg 150 Fundamentals of Accounting
The course provides a basic understanding of financial and managerial accounting concepts, principles and procedures. Emphasis will be placed on the use of accounting information by management, creditors and stockholders. Course coverage includes accounting for inventory, receivables, long-term assets, short and long-term debt, stockholders equity, financial statement analysis, cost behavior analysis, manufacturing operations, budgeting and variance analysis.
Acctg 250 Accounting for Decision Making
This course examines the central role of accountants in the decision-making process of an organization. Topics include internal control, fraud prevention, capital investment analysis, mergers and acquisitions, business strategy, and compliance reporting.
Acctg 358 Managerial Cost Accounting
Advanced course in managerial accounting focusing on cost accumulation and allocation methods in the manufacturing environment, including activity based costing (ABC). Advanced topics include statistical cost estimation, flexible budgeting, standard costing, inventory valuation, capacity analysis, pricing, variance analysis, performance measurement, strategic analysis, and continuous improvement methods.