Beth Ray Westlund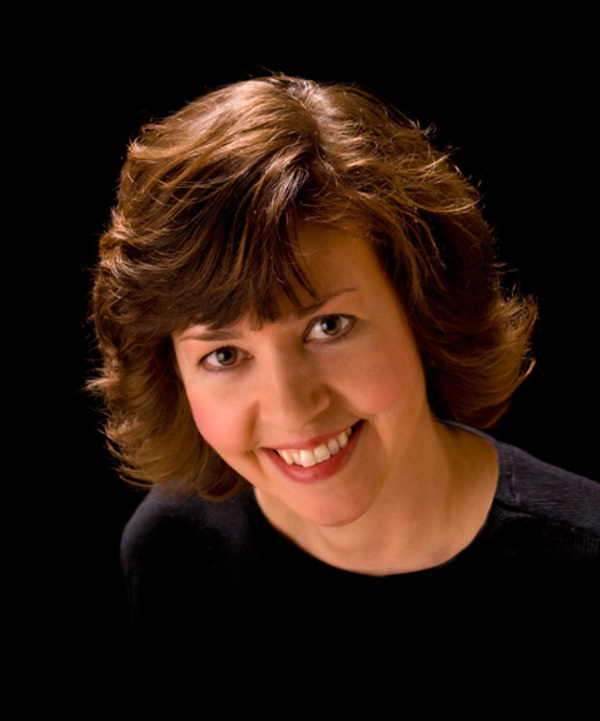 Professor of Music
Voice Area Coordinator
Biography
Education: D.M.A., Vocal Performance, University of Texas; M.M., Vocal Performance, University of Texas; B.A., Music/Music Education, Luther College; B.A., Psychology, Luther College, 1989
Mezzo-soprano Beth Ray Westlund is an active performer, teacher, clinician, and scholar. Featured solo performances with professional orchestra include:  the Angel in Sir Edward Elgar's Dream of Gerontius, Rahab in Jesse Ayer's Rahab, J. S. Bach Magnificat, St. John Passion, Christmas Oratorio, and Mass in B minor; Beethoven Mass in C and Symphony no. 9; Brahms Alto Rhapsody, Handel Messiah and Belshazzar; Haydn Missa Sanctae Caecilae, Missa in tempore belli, Missa in Angustiis and Heligmesse; Mozart Requiem and Vesperae Solennes; Duruflé Requiem, Vaughan Williams Mass in g minor, and Richard Einhorn's Voices of Light, performed with Anonymous 4. Operatic credits include Dido in Dido and Aeneas, Dorabella in Così fan tutti, Zita in Gianni Schicchi, Prince Orlofsky in Die Fledermaus, Mother Marie in Dialogues of the Carmelites, and Mrs. Grose in Turn of the Screw.
Dr. Ray is professor of music at her alma mater Luther College, where she teaches studio voice, diction, opera scenes, and serves as Associate Department Head. Previous to this, she was assistant professor of voice at Ithaca College School of Music in Ithaca, New York. She earned the M.M. and D.M.A. degrees at the University of Texas at Austin, studying under Rose Taylor and Terry Lusk. An article based on her doctoral treatise, "Dominick Argento's Casa Guidi:  A Character and Musical Study" appeared in Journal of Singing. Dr. Ray has given multiple presentations of her 2010 sabbatical research on the dramatic context surrounding operatic arias of G.F. Handel. Her current research focus is Body Mapping for musicians, a method for improving the quality of movement in music making for enhanced performance and injury prevention. She was licensed by the Association for Body Mapping Education in January 2018. Dr. Ray joined the Faculty of the International Music Festival of the Adriatic (IMFA) in summer, 2019.
MUS 130, 230, 330, 430 Applied Music- Voice
For music majors in varied years of study. Non-majors and music majors in their secondary areas may register for these courses with consent of instructor. Studio seminars may be required. Additional fees will be assessed for these courses.
MUS 240 Body Mapping for Musicians
This course will help musicians refine and correct their body maps (i.e. mental representation of the body's size, structure, and function), increase inclusive awareness, and cultivate efficient movement based on the body's design. An accurate body map promotes increased technical facility, enhances musical performance, and helps prevent injury.
MUS 265 Diction for Singers I: Italian and German
Use of the International Phonetic Alphabet as an aid to learning accurate pronunciation for singing Italian and German. (First seven weeks, Italian; second seven weeks, German.) Offered alternate years.
MUS 266 Diction for Singers II: French and English
Use of International Phonetic Alphabet as an aid to learning accurate pronunciation for singing French and English. (First seven weeks, French; second seven weeks, English). Offered alternate years.
MUS 362 Opera Workshop: Scenes
The study, rehearsal and staging of operatic repertoire (such as arias, scenes or one-act operas) through public performance and/or in-class assignments. Credit is dependent on role(s) and other duties assigned. This course may be repeated for credit.
MUS 490 Senior Project
D.M.A., Vocal Performance, University of Texas;
M.M., Vocal Performance, University of Texas;
B.A., Music/Music Education, Luther College;
B.A., Psychology, Luther College, 1989