Alexandra White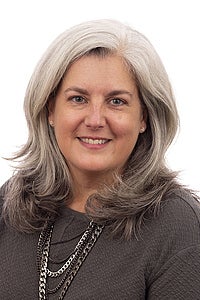 Associate Professor of Management
Economics, Accounting and Management Department Head
Biography
Education: M.S., Adult Education (Policy, Foundation & Administration), Portland State University; B.A., English, University of Virginia
Professor White joined Luther in August 2013 after over 20 years working for a wide range of organizations, including Fortune 500 companies, start-ups, and management consulting groups.
MGT 110 Introduction to Business
Designed for students with no previous coursework in business, this course introduces students to foundational information associated with "doing business." Through a combination of content and application, students will begin to understand the theories associated with business and the complexities of applying/recognizing these theories through in-class activities and studying the decisions being made by businesses. Topics include; business forms, business ethics, management, marketing, finance, accounting, business environment, technology, and decision making.
MGT 240 Principles of Management
Historical and contemporary approaches to managing people and organizations. Includes assessing, developing, practicing, and applying management competencies, knowledge, and skills.
MGT 250 Data Analysis for Business Decision Making
This course is an introduction to business intelligence and analytics, focusing on the extensive use of data and quantitative analysis to drive business decisions and actions. Areas of emphasis are efficient manipulation of data sets, defining and organizing needed data using data modeling techniques, retrieving and mining data using database tools, using data to create models for analysis, and presenting data effectively for decision making. The course will utilize current software tools, such as spreadsheets and databases, and will focus on techniques for improving business reporting and data visualization.
MGT 371 Project Management
This course provides an introduction to the concepts, techniques, and principles of project management required to successfully meet an organization's goals and objectives, with particular emphasis on information technology (IT) projects. The course explores the Project Management Body of Knowledge (PMBOK) guide and also incorporates learning objectives related to communication, influence, and negotiation, and their relationship to project success.
MGT 239 Business Writing & Communication
This course introduces the fundamentals of writing for business through practical application of the principles of effective communication. Students will draft, revise and present a range of useful business documents. Topics examined include organization, drafting, editing, peer review, audience attention, and development of oral/written presentation skills. Throughout the course, students will begin to build individual professional portfolios, completing job search/inquiry letters, emails/memos, presentations and a research proposal.
M.S., Adult Education (Policy, Foundation & Administration), Portland State University
B.A., English, University of Virginia