*This event has been rescheduled to April 26 due to winter weather conditions.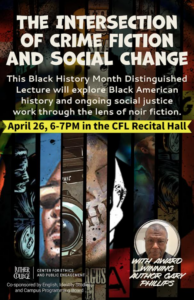 Gary Phillips will present the Black History Month Distinguished Lecture entitled "The Intersection of Crime Fiction and Social Change" in the Center for Faith and Life Recital Hall.
Phillips is a renowned Los Angeles author in the genres of noir, crime and mystery. He has published novels, comics and short stories and edited several anthologies including "South Central Noir" and the award-winning "Obama Inheritance: Fifteen Stories of Conspiracy Noir."
"Gary Phillips' work finds refreshing ways to explore Black American history and our racial landscape within the noir fiction genre," said Novian Whitsitt, professor of Africana studies and English. "I'm excited to hear him discuss this literary space and how it serves as an artistic and political canvas for his ideas."
Phillips is a community activist and labor organizer in his native Los Angeles. His lived experience and continued engagement in these areas inform and inspire his work.
More about Gary Phillips:
Gary Phillips was co-producer on FX's "Snowfall," a show streaming on Hulu about crack and the CIA in1980s South Central where he was raised and first organized around police abuse issues in the infamous days of L.A. Police Chief Daryl Gates. His first book, "Violent Spring," is set in the aftermath of the 1992 civil unrest and was named in 2020 one of the essential crime novels of Los Angeles. He co-edited the recent "Witnesses for the Dead," short stories inspired by the legacy of George Floyd. His 22nd novel "One-Shot Harry" was named by The Washington Post one of the best mysteries of 2022.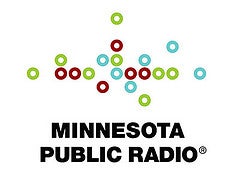 Sponsored by Minnesota Public Radio.