Center Stage Series: LADAMA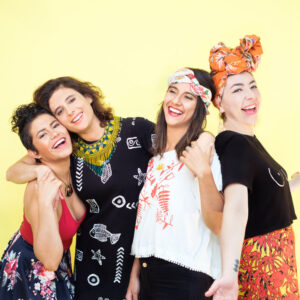 From Venezuela, Brazil, Columbia, and the US, the four women of LADAMA harness traditions from their respective countries, singing in Spanish, Portuguese, and English. Self-described as "sisters in song, rhythm, and spirit," they are on a quest to discover musical and cultural intersections, transcend boundaries and defy norms using traditional and non-traditional instruments from across the Americas.
"A vivid montage of music of the Americas with irresistible spirit and universal appeal." All Things Considered, NPR
Purchase tickets at the Luther Box Office or at tickets.luther.edu.