Program Highlights
Luther psychology students have access to high-quality classrooms and laboratories. These areas include labs devoted to studying neuroscience, cognitive processes, animal learning, and physiological responses to stress.
Many of our psychology students complete psychology internships as part of their major. Internships will help you decide what kind of career is the right fit. They also provide excellent experience should you decide to apply to graduate school.
Connect with fellow psychology students through organizations like Psychology Club and Psi Chi. These organizations promote an understanding of the field, provide info on careers, and assist with career development.
What You'll Learn
Psychology Major
As a psychology major, you will:
Learn core knowledge. Understand psychological processes including cognition, learning, motivation, and emotion. Understand behavior as it is influenced by other people.
Learn how to gain, evaluate, and apply psychological knowledge. Be able to confidently talk with others about psychology. Complete research to learn about methodology, critical analysis, and interpretation of data. Perform descriptive and inferential statistics.
Learn professional ethics of psychology.
Be prepared for a career or graduate school upon graduation. You'll have a working knowledge of statistics and the opportunity for significant research and internship experience.
In addition, you'll meet the American Psychological Association's five undergraduate learning goals: knowledge base in psychology, scientific inquiry and critical thinking, ethical and social responsibility in a diverse world, communication, and professional development.
Psychology Minor
All psychology minors take courses covering general psychology, behavioral statistics, and research methods in psychology. You'll also get to explore your interests further by taking at least three courses in more focused areas of psychology such as abnormal psychology, developmental psychology, personality psychology, and more!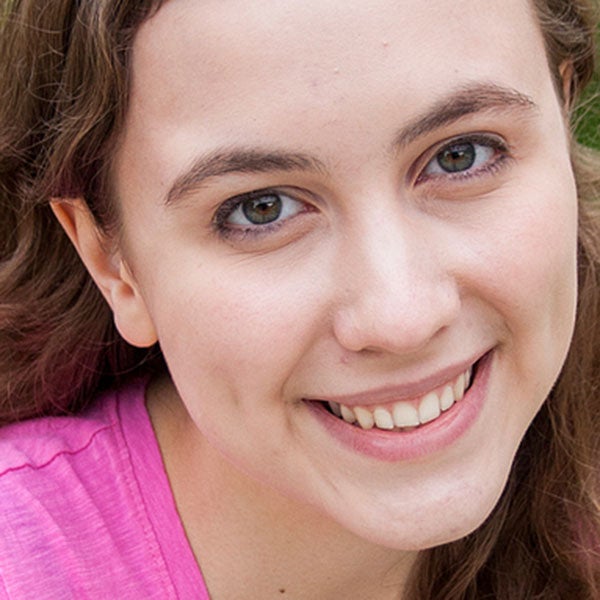 The program has definitely challenged me, and in all the right ways. My psychology coursework has taught me to ask difficult questions, grapple with their multifaceted answers, and continually seek to improve my understanding.
Jillian Hazlett '18
PSYCHOLOGY MAJOR
Careers and Outcomes
Some psychology majors begin a career immediately after graduating. Others further their education in graduate school. Luther's psychology department has had great success in helping students down both of these paths.
Graduate School
Luther psychology alumni often pursue graduate school in fields like social work, school psychology/counseling, physical therapy, and more. In many cases, completion of the master's degree is sufficient to meet typical academic requirements for licensure, accreditation, etc.
Other psychology graduates pursue doctoral degrees, which allow for a career in research or academics, or which provide expanded opportunities for applied work in areas like clinical and counseling psychology, industrial/organizational psychology, and school psychology.
Employment
Many Luther psychology graduates find meaningful careers without a graduate degree. Many work at organizations serving children or developmentally disabled adults, nonprofit agencies, healthcare institutions like Mayo Clinic, and management positions in major businesses like Target and Best Buy.
Research Opportunities
"It can be challenging to find the right place for undergraduates to fit into scholarship. You have to have a constant eye toward where they can fit in, feel some success, and develop some critical skills that can be very marketable for them regardless of what they choose. I'm always evaluating: Where is there a good learning opportunity for these students within the context of the work I'm doing?" — Loren Toussaint, professor of psychology