Maren Gabor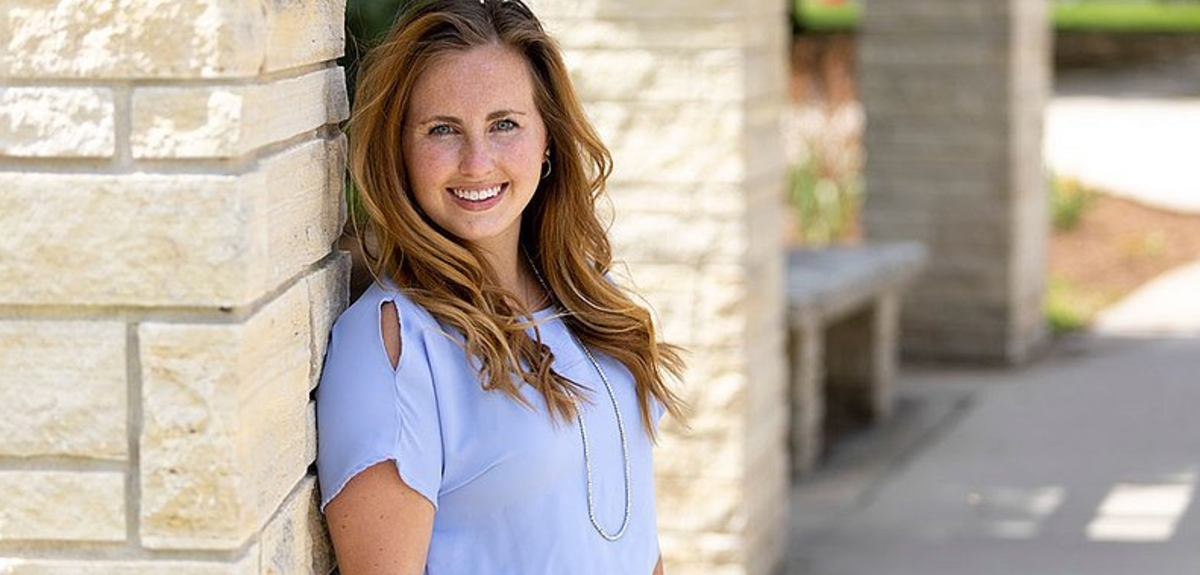 Making Change Through Service
As a biology major from Algona, Iowa, Maren Gabor '21 chose to pursue the health field as a way to help people. Her journey through college focused a lot on learning how she could best serve the people around her. "I viewed volunteering and being involved as important as getting an A in a class," she says.
Serving 'Her Community'
On top of her full course load, Maren averaged about 25 hours of service per week. Her involvement was broad and included a lot of leadership roles including Student Senate (campus betterment chair); service fraternity Alpha Phi Omega (pledge-trainer); child-mentoring program PALS (treasurer); and intergenerational-friendship program GrandPALS. Within her sorority, Tau Delta Gamma, she organized lots of volunteering opportunities with Winneshiek Gift of Life's breast cancer awareness events. She also volunteered at Vesterheim in Decorah. 
Decorah became my community. And it was exciting to see the programs I was involved in helping the Decorah community, which was my community. It was really special to me. Luther is in Decorah, and we help each other. I really found that through my volunteering.

Maren Gabor '21
Serving Campus
Maren also focused her efforts on campus. Through her position in Student Senate, she worked to address the equity gap by helping draft letters to the administration about course and housing policies related to international students and students of color. She also helped articulate student expectations regarding COVID-19 and the school returning to in-person operations. In addition, Maren served as student liaison on Luther's Curriculum Committee, where she advised a group of professors and administrators on curriculum changes and development. Serving in these roles, Maren says, was how she felt she could have the most impact on the student body and the administration toward the kind of change she wanted to see on campus.
Serving Herself
But in working to improve Luther and Decorah, Maren also saw a change in herself. "It's something I started to strive for because I felt good about volunteering and it made me feel good about myself. It's like getting an A on an exam, that really proud moment you have—you did your best. I also felt that after I'd volunteer and see a job done or after I cleaned up a stretch of highway or mentored a child. I felt that after doing these things in my community."
Reflecting on the end of her time at Luther, Maren says, "I did as much as I could to see change in myself and change around me."