Center Stage Series: Empire Wild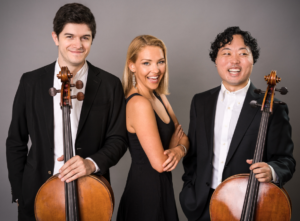 This genre-bending crossover trio met at Juilliard and apply their classical training to a gorgeous array of jazz, pop, Broadway, folk and original compositions. On cello, guitar, cajon, vocals, and occasionally some ankle bells, Empire Wild has been delighting audiences with their inventive covers and twists on the classical canon. Equally at home in the classroom, intimate salon, and large concert hall, Empire Wild brings a sense of community to every performance.
Purchase tickets at the Luther Box Office or at tickets.luther.edu.