Contact Information
Development Office
Loyalty Hall
Luther College
700 College Drive
Decorah, Iowa 52101
Send Email
Phone: 563-387-1862
Fax: 563-387-1322
Give Now
Robert and Ann Naslund Sports and Recreation Center (SRC) Dedication
Saturday, April 29, 2023
9:30am – Reception & Refreshments
10:00am – Dedication
SRC Facility – Regents Center
The Robert and Ann Naslund Sports and Recreation Center (SRC) reopened its doors on December 1, 2022 after a $1.2 million renovation. The improvements to the 45,000 square-foot facility include new floor surfacing that combines performance and safety, replacement of the multipurpose netting system to maximize space utilization, and installation of a videoboard to enhance the student and spectator experience. Along with the renovation project comes the commemorative naming of spaces to honor Luther coaches who have made a lifetime of impact on their student-athletes. These former coaches include Bob Naslund, Su Oertel, Rich Leake, and Kirk Neubauer.
Visionary donors chose to invest in this renovation to continue Luther's legacy of providing quality spaces for our student athletes to train, compete, build community, and shape lives of impact. Read more about this inspiring project here!
We are excited to have you join us to officially dedicate the Robert and Ann Naslund Sports and Recreation Center!
For more information, please contact:
Rachel Vsetecka '09, Director of Stewardship & Special Events
563-387-1286
rachel.vsetecka@luther.edu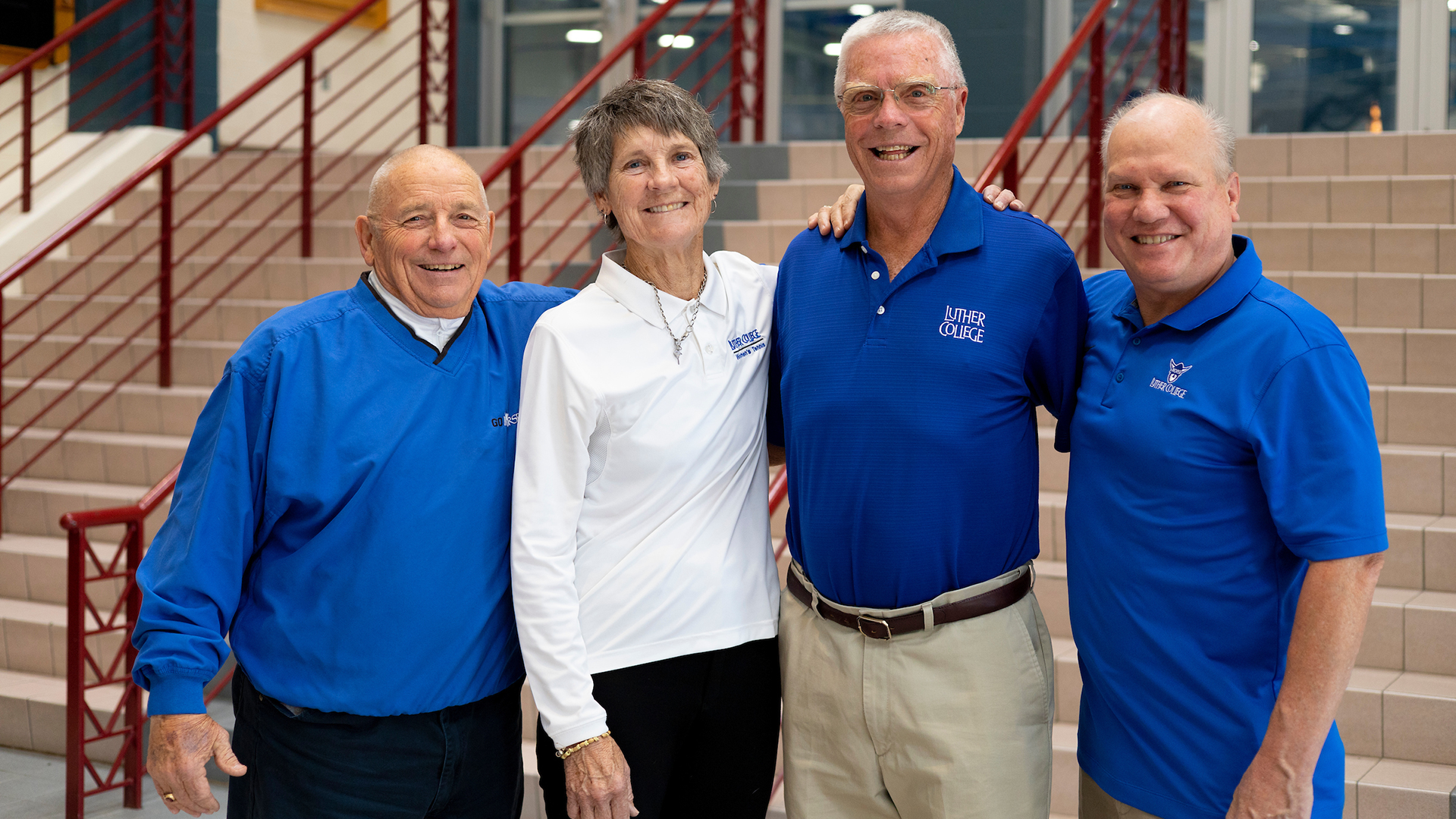 Contact Information
Development Office
Loyalty Hall
Luther College
700 College Drive
Decorah, Iowa 52101
Send Email
Phone: 563-387-1862
Fax: 563-387-1322
Give Now