Volleyball Camp
About the Camp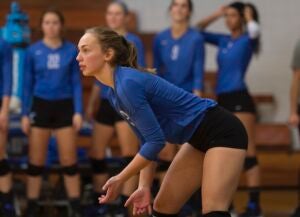 Our camps are for players who want to have fun while learning the skills of volleyball in a fun and supportive environment. Each player will be introduced to all facets of the game including passing, serving, attacking, defending, and setting. We will be splitting every athlete up by ability, no matter the age. Equipment, drills, and game rules are adapted to meet the needs of each individual athlete. Note: There are no meals included with this camp.
Dates
June 20-21, 2023
Ages
NEW: Pre-K | 3:30 – 4:30 p.m. | $30
Grades K-4 | 1:00 – 2:30 p.m. | $50
Grades 5-8 | 10 am – 12 p.m. | $75
Application deadline: June 15
Register today!
Camp Staff
Brittany Sisk
Head Coach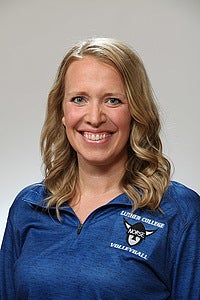 Phone:
Email:
Coach Sisk was named head coach December 22, 2017
2011 graduate of St. Mary's University (MN) with a Bachelor of Arts in Education.
Three-year letterwinner and twice served as captain while playing for the Cardinals.
Helped lead Cardinals to the NCAA III National Tournament her senior year.
Takes over the Norse program after serving as head coach at Dominican University (IL).
She was also the head coach at Saint Joseph's College and NCAA II program from 2014 until 2017 when the school closed.
She has been an assistant coach at University of Wisconsin-River Falls (2012-14) and a volunteer assistant at Bethel University (2011-12).