Sarah Wilder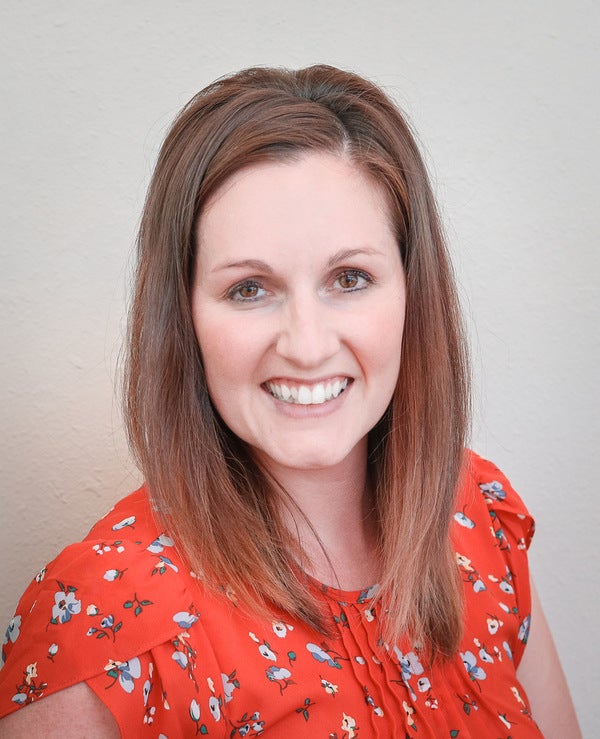 Associate Professor of Communication Studies
Office: Campus House 101
Phone: 563-387-1334
Email: Send Email
Biography
Education: Ph.D., Interpersonal and Family Communication, University of Nebraska-Lincoln
Sarah Wilder is an Associate Professor in the Communication Studies Department. Some of her course topics include Interpersonal Communication, Cultivating Quality Communication, and Family Communication. Sarah's research revolves around the ways communication, particularly during times of transition or stress, impacts individuals and their relationships.
"I believe a deep understanding of oneself, in conjunction with systematic study of complex societal and cultural factors, will enable increased agency and efficacy in relationships. I am truly passionate about the ways we interact with and navigate our worlds through communication, and the impact of that on the quality of our lives."
My teaching involves a deep understanding of self in relation to systematic study of complex societal and cultural factors that affect interpersonal and family communication.
Courses I do or have taught include:
Interpersonal Communication
Cultivating Quality Communication
Family Communication
Small Group Communication
Workplace Relationships
Romantic Relationships
The Dark Side of Communication
Sarah received her Ph.D. from the University of Nebraska-Lincoln with an emphasis in Interpersonal and Family Communication and a secondary emphasis in Instructional Communication. Her dissertation, titled "Risks and Benefits of Seeking and Receiving Emotional Support During the Divorce Process: An Examination of Divorcee Individual Adjustment, Closeness, and Relational Satisfaction with Multiple Partners from a Social Network," focused on communication and post-divorce outcomes.
Before that, Sarah completed her M.S. work at Illinois State University focusing on Interpersonal Communication. Her thesis was titled:  An Investigation of the Support Process: Decision Phase, Support Efficacy Phase, and Outcome Phase.
Sarah received her B.A. from Buena Vista University in Communication and Performance Studies: Leadership Communication.
My research revolves around the role of communication occurring within interpersonal and family relationships during and following times of transition or distress including expected, unplanned, and/or non-normative life events. I am interested in how individuals manage and navigate their lives during these times and how relationships are integrated and affected during this process.
Mikucki-Enyart, S. L., Petitte, S., & Wilder. S. E. (2018). Relational uncertainty management in adult children of divorce. Journal of Applied Communication Research, 46, 469-490.
Wilder, S. E. (2016). Predicting adjustment to divorce from social support and relational quality in multiple relationships. Journal of Divorce & Remarriage, 57, 553-572.
Carr, K. & Wilder, S. E. (2016). Attachment style and the risks of seeking social support: Variations between friends and siblings. Southern Communication Journal, 81, 316-329.
Wilder, S. E. (2016). Communication practices and advice in later-life widowhood: "We just talked about what it is like to not have your buddy." Communication Studies, 67, 111-126,