The Bulletin
The Bulletin is published for the Luther Community by the Campus Programming Office every Tuesday and Friday when classes are in session.
Copy deadline: 12 noon Monday for Tuesday's edition, 12 noon Thursday for Friday's edition. Each announcement will be run a maximum of two times. Word limit: 75
E-mail: bulletin@luther.edu
---
Tuesday — May 14, 2013
ANNOUNCEMENTS
Students living in campus housing are required to check out of their residence hall rooms 24 hours after their last final examination or no later than 7:00 p.m. on Thursday, May 16th unless they are approved to stay late through the Residence Life office. Stay Late forms are due to the Residence Life office by 4:00 on Friday, May 10th. The Residence Halls will close for all remaining students at 6:00 on Sunday, May 19th.
Student Payroll will be Tuesday, May 14 for April work. Your direct deposit advice will be mailed to your SPO unless you have a work credit plan. If you have a work credit plan, you will receive a direct deposit advice and a receipt in your SPO.
A textbook buyback will be held in the Luther Book Shop Tuesday-Thursday, May 14-16 from 9:00 a.m. - 4:30 p.m. Bring in any textbooks you no longer want to keep and get cash!
The Book Shop is selling copies of the 2013 Commencement ceremony. Price is $20, which includes shipping. Pre-order your copies by May 23 in the Book Shop or online at www.lutherbookshop. com. Orders will ship by June 7.
The unique and varied works of graduating Luther College art majors will be on display May 7-19 in the Kristen Wigley-Fleming Gallery in the Center for the Arts building on the Luther campus. A reception will be held for the artists just outside of the exhibit in the Center for the Artsat 4 p.m. Saturday, May 18. The reception is open to the public with no charge for admission.
Last chance! The 2012-2013 Pioneer Yearbook is still on sale, but it won't be for long! Print books can be purchased for $40 now through May 19th. Go to www.jostens.com/ yearbooks to get one today. Questions? Please contact the Pioneer Yearbook Staff at pioneer@luther.edu.
Searching for a bargain? Look no further than the Trash to Treasure Sale! The Men`s JV Basketball team will be hosting the sale on May 17, 7-10 a.m. and 4-6 p.m. as well as May 20, 7-4 p.m. Stop by the Ashmore-Jewell barn to check out all the great and unique items! All proceeds go to support the basketball program.
Need a Place to Store your Stuff for the summer?Look no Further!We can store fridges, futon, couches, and any other item that you do not want to lug home this summer and then back to Luther in the fall!! Will be stored in a secure and dry place! Contact Garrett or Nathan for more information and prices: hillga01@luther.edu, nicona02@luther.edu
Dining Services Notices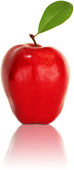 Attention: The cafeteria will be closed after brunch on Sunday, May 1 until Friday, June 7 (Lunch 11:30). Summer meal plans are active starting May 28 in Oneota Marketplace. Stop in the Dining Services office to sign up for a Summer Meal Plan. Please plan your meals accordingly.

Commencement Hours

Cafeteria

Friday, May 17
Breakfast
Lunch
Dinner
8:00-9:00 a.m.
11:30 a.m.-1:00 p.m.
5:00-6:30 p.m.
Saturday, May 18
Breakfast
All-College Picnic
Dinner
7:00-9:00 a.m.
11:00 a.m.-1:00 p.m.
5:00-6:30 p.m.
Breakfast
Commencement Brunch
No Dinner
7:00-9:00 a.m.
11:30 a.m.-1:00 p.m.
Spring Board Plans end
Marty's Cafe
Thursday, May 16
Friday, May 17
Saturday, May 18
Sunday, May 19
9:00 a.m.-5:00 p.m.
9:00 a.m.-5:00 p.m.
9:00 a.m.-5:00 p.m.
9:00 a.m.-2:00 p.m.
Oneota Marketplace
Thursday, May 16
Friday, May 17
Saturday, May 18
Sunday, May 19

7:30 a.m.-4:00 p.m.
7:30 a.m.-4:00 p.m.
Closed
7:00 a.m.-2:00 p.m.
---