Headline of the Week: This Year and Next Year in LIS
LIS has now published our Annual Report for the 2009-10 academic year detailing our work over the past year in supporting the information needs of Luther College. The report contains updates on 75 difference strategic objectives LIS pursued over the past year, most of which represent new initiatives we launched or expanded in the past year. It also contains an overview of the focus for the coming year: collaboration, reports from our internal teams on their work for the year and a radar view of changes on the horizon in our services and service models.
While the report is notable for the breadth and depth of information it covers (and the diverse range of services provided by LIS), it is also notable for the collaborative effort it represents in the work we do together, and the shared effort to document the work for the community. The report has been compiled with input from most if not all and is a true collective representation from the past year.
Also published today is our annual Snapshot intended as a high-level overview of where we've been and where we're going.
While it is great to celebrate a year closed, we simultaneously look forward to the 2010-11 academic year already underway. Our annual report also contains our initial collection of strategic objectives for the coming year. Each objective maps to one of our ten organizational goals. This list will evolve over the year as we adjust our agenda to meet emerging needs but the list republished below represents our starting agenda for the coming year.
As always, LIS welcomes comment and feedback regarding our services and encourage the community to participate at our LIS Ideas website.
A focus on our constituents and their work to support the mission of Luther College
Redesign all LIS websites for usability and to harmonize with Luther's new web presence. [User Services]
Develop a plan and timeline for implementation of mobile LIS services. [User Services]
Support for students
Develop a sustainable and expandable framework for information fluency. [Library]
Work to more closely integrate Norse Apps with other tools (e.g. Moodle) [Application Development, Network & Systems]
Support for faculty
Continue developing written service level agreements for support of academic departments. [Library, User Services]
Redefine instructional technology support while building on our liaison support model to faculty. [Library]
Support for administration
Develop an institutional plan for digital document management and workflow. [Application Development, Archives]
Engaging and collaborating with our peers
Support more than 70% of staff in attending off-campus professional development opportunities or conferences. [All]
Explore collaborative open source opportunities for enterprise software and services [All]
Launch our grant-funded cooperative project with Vesterheim Norwegian-American Museum [Archives]
Depth and breadth in resources
Work toward expanded resources for academic research resources. [Executive Director]
Work toward expanded resources for technology refresh cycles. [Executive Director]
Deploy a new Datatel server and determine timeline for migration to SQL server. [Application Development]
Work to migrate a portion of collection development activities to "just-in-time" with supporting frameworks. [Library]
Simplicity in product, tool, and service
Explore and deploy Shibboleth/single sign-on for campus use. [Network & Systems]
Deploy lecture capture capabilities campuswide. [User Services]
Determine future directions for workorder/call tracking software. [User Services, Application Development]
Develop and promote portals services through Norse Apps. [Application Development, User Services, Network & Systems]
Determine future directions for resource reservation/management software. [Application Development]
Migrate all appropriate LIS websites to Reason content management system. [User Services, Application Development]
Develop comprehensive electronic communications plan for the campus covering email and personal web content. [Network & Systems, Application Development]
Innovation in products, tools, and service
Implement an institutional digital repository and begin efforts to collect content. [User Services, Library, Archives]
Expand deployment of Google Search Appliance. [Application Development]
Implement IPv6 networking at Luther [Network & Systems]
Implement desktop virtualization for academic computer labs. [User Services, Network & Systems]
Deploy web cache to speed Internet use. [Network & Systems]
Determine future directions for authentication and identity management. [Network & Systems]
Integrated information organization and services
As appropriate, pursue geographic consolidation of LIS staff in one facility. [Executive Director]
Implement cross-LIS internship opportunities. [Library]
Collaborate to define co-located service point workflows. [Library, User Services]
Expand deployment of an LIS dashboard for regular operations. [Executive Director, All]
Develop a long-range plan for use and development of LIS facilities including Preus Library and public computer lab spaces. [All]
Staff excellence
Recruitment for Project Archivist [Archives, Executive Director]
Recruitment for Director of Research and Instructional Services. [Library, Executive Director]
---
LIS Blog Highlights from the Week
The following articles are sampled from those available on the LIS Blog:
---
Notes from LIS Council
LIS Council is the leadership team within LIS. Among the topics discussed this past week were:
Council did not meet this week.
---
NITLE Opportunities
As a member of NITLE (National Institute for Technology and Liberal Education), Luther has the opportunity to participate in a wide variety of developmental and training programs intended for faculty, librarians, and information technologists. Events listed at the link below are currently open for registration by Luther participants. LIS Staff who are interested in participating in an event should speak with Christopher Barth. Faculty who are interested in participating should speak with Lori Stanley. Participation is contingent upon available funding and program acceptance.
Upcoming NITLE events:
| Event | Date | Description |
| --- | --- | --- |
| Pedagogical Implications of Wireless and Mobile Technologies | Sep 9, 2010 | For participants from Lincoln Memorial University and other members of the Appalachian College Association who wish to learn about the pedagogical implications of wireless and mobile technologies for the learning environment and the practice of teaching. |
A full list of events (sortable by registration deadline) is available at http://www.nitle.org/events/calendar.php
---
Upcoming LIS Training, Instruction, and Professional Development Opportunities
Click on the event below for specific information and for a link to register. More information on training and development events is available.
---
Internet Resource of the Week: Soundation
This week's site is another example of how much you can really do with just a web browser. Soundation is an online sequencer, allowing for multi-track audio editing and mixing offering 11 real time effects, 3 synthesizers, a drum machine, and in integrated library of over 400 loops. Additional premium loops are available for purchase. The software is pretty powerful considering it is a web app. All introductory loops are also licensed for use in the application and all music created with them is owned by the creator.
On the web at http://www.soundation.com/
---
Quote(s) of the Week:
"Design is not about innovation. Design is about communication. Innovation in design is usually a wonderful byproduct or direct result of a particular need. Design that seeks to foremost be innovative will commonly fall apart under its own stylistic girth." – Jason Santa Maria
"Human nature has a tendency to admire complexity and reward simplicity" – Ben Huh
---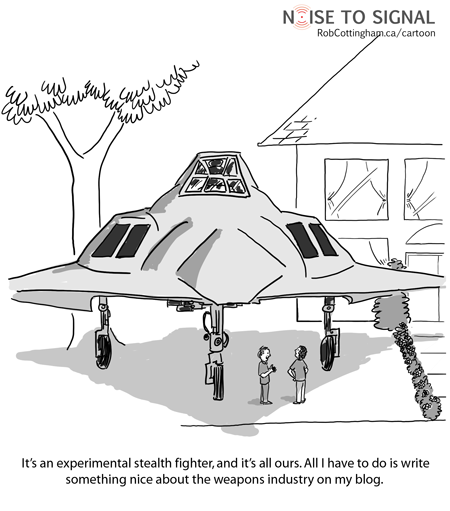 ---
Links of the Week
The links and media above are selected from material posted to pulse.infoneer.net, which gathers links and comment on the worlds of libraries, technology, higher education, culture, intellectual property, copyright, information, ethics, design, professional identity, leadership, and the future. The full content feed is available by Daily Email Digest or "RSS":http://feeds.feedburner.com/infoneer
---
Next Issue
The next issue of TWILIS will be published on Friday, July 9th.
---
This Week in LIS is published most Fridays by Christopher Barth, Executive Director of Library and Information Services at Luther College in Decorah, Iowa.
This issue is Volume 4, Number 34 (#161)
Content is made available under Creative Commons license.